STAR WARS NEWS: Hall H Goes Ga Ga For The Force Awakens
By Muuka Muyumba

Star Wars: The Force Awakens hit the stage tonight with much aplumb and presented the crowd in Hall H with the cast of the upcoming film, starting with Executive Producer/Lucasfilm President Kathleen Kennedy, director JJ Abrams, and writer Lawrence Kasdan. They gave a bit of a taste of what to expect from the blockbusting space opera. Behind-the-scenes showed the love of practical effects and film stock, but also teased us with some production scenes as well as a surprise cameo from giant fanboy Simon Pegg who will have a role in the film, but as a practical creature.
Then the crowd exploded when the recalcitrant Harrison Ford appeared on stage to join his fellow original actors as well as the newbies.  We learned that Kylo Ren (Adam Driver), Captain Phasma (Gwendoline Christie), and General Hux (Domnhall Gleeson) form the evil triumvirate that will challenge Finn (John Boyega), Rey (Daisy Ridley), and Poe Dameron (Oscar Isaac) for the future of the galaxy.
Your ads will be inserted here by
Easy Plugin for AdSense.
Please go to the plugin admin page to
Paste your ad code OR
Suppress this ad slot.
Finally, the crowd was led out of Hall H in unison to a special Star Wars concert. Everyone assumed that the concert would be listening to John Williams conduct the orchestra, but not details yet.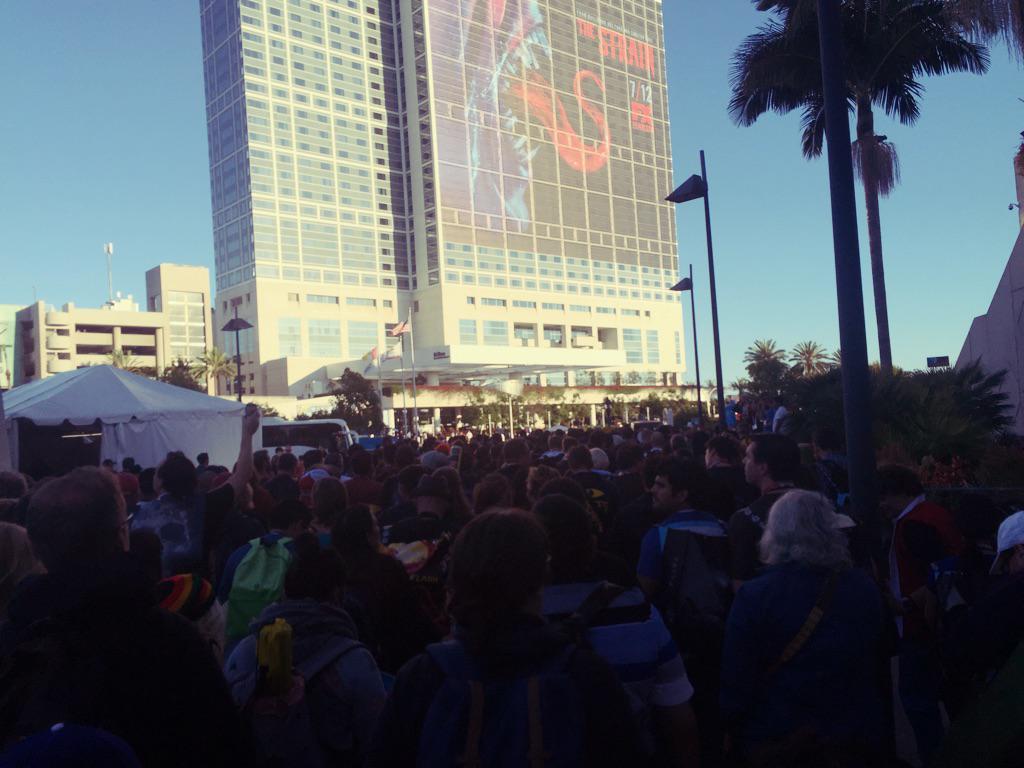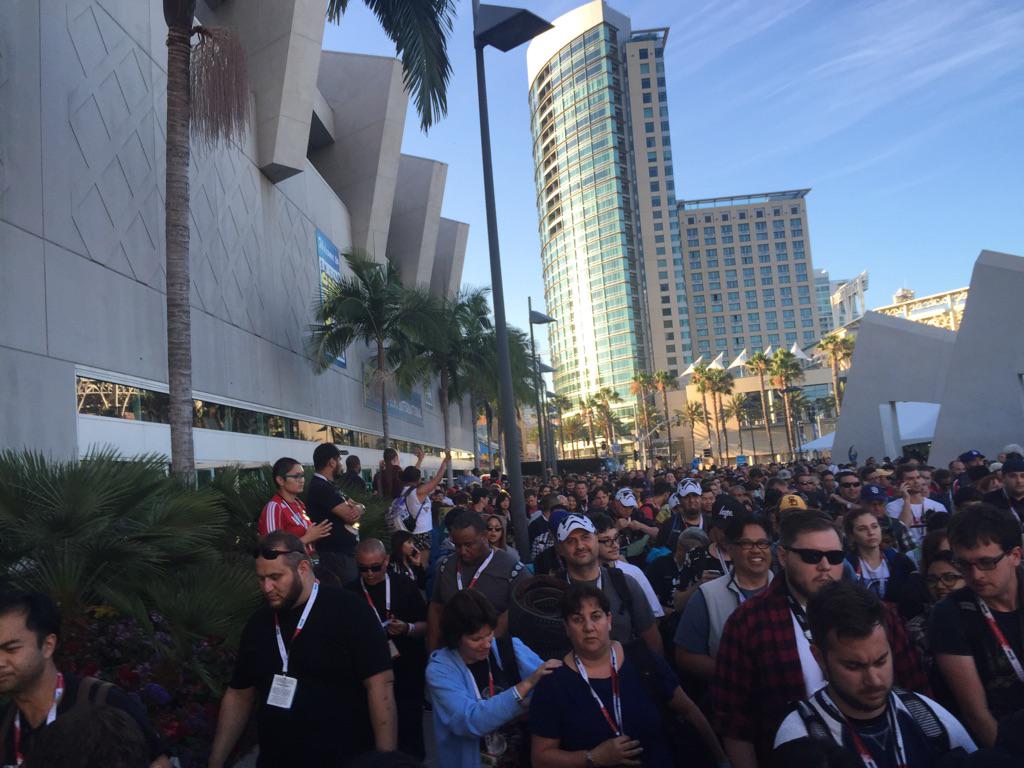 Star Wars: The Force Awakens will hit the theaters on December 18, 2015, and can't get here soon enough.