STAR WARS NEWS: Donald Glover to Play Lando in Han Solo Anthology Film
By Muuka Muyumba
In what seemed to be an easy bet, Donald Glover has cashed in and has signed on to play Lando Calrissian in the upcoming Han Solo Star Wars Story film. The film stars Alden Ehrenreich as his smuggling pal Han, and will be written and directed by Phil Lord and Chris Miller.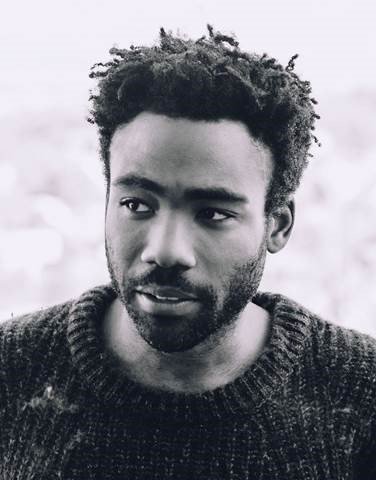 Your ads will be inserted here by
Easy Plugin for AdSense.
Please go to the plugin admin page to
Paste your ad code OR
Suppress this ad slot.
Glover is a man of many talents have started at a very young age as a player in the improv troop Mystery Team. He then went on to write for 30 Rock, then moved on to star in the acclaimed comedy Community on NBC, but ultimately left the show to focus on a burgeoning rap career as his alter ego Childish Gambino. Later, Glover was given a huge creative contract with FX to create his own starring vehicle, and has landed the critically-lauded Atlanta on the channel. Glover stars in, directs, and writes virtually every episode of the show he called "Boyz n the Hood meets Twin Peaks".
Lando plays a central role in the story of Han Solo having been his frequent smuggling partner and 'frenemy' on his many adventures in the galaxy. Lando even at one time is in possession of the Millennium Falcon, but loses it to Han at the Sabacc table. Billy Dee Williams protrayed Lando in Star Wars: Empire Strikes Back and Star Wars: Return of the Jedi. Williams has yet to be part of the newer version of the films though rumors are that he might pop up in Star Wars VIII to honor his late friend Han. Williams did get to return to voice the character in Star Wars: Rebels last season as he made deals with Ezra and Kanaan to help out against the Empire.
The untitled Han Solo movie is set for release in 2018.