SDCC 2016: Black Panther Trots Out a Stellar Cast
By Muuka Muyumba
Tonight, Marvel had a bit to live up to after the fireworks (and footage) presented by Warner Bros. and DC Films. We now live in a world where these two are competing for eyes, but at least we don't have to choose one over the other.
Marvel started their proceedings tonight with a look back, but the future is bright and they trotted out the cast and director of Black Panther to start the festivities.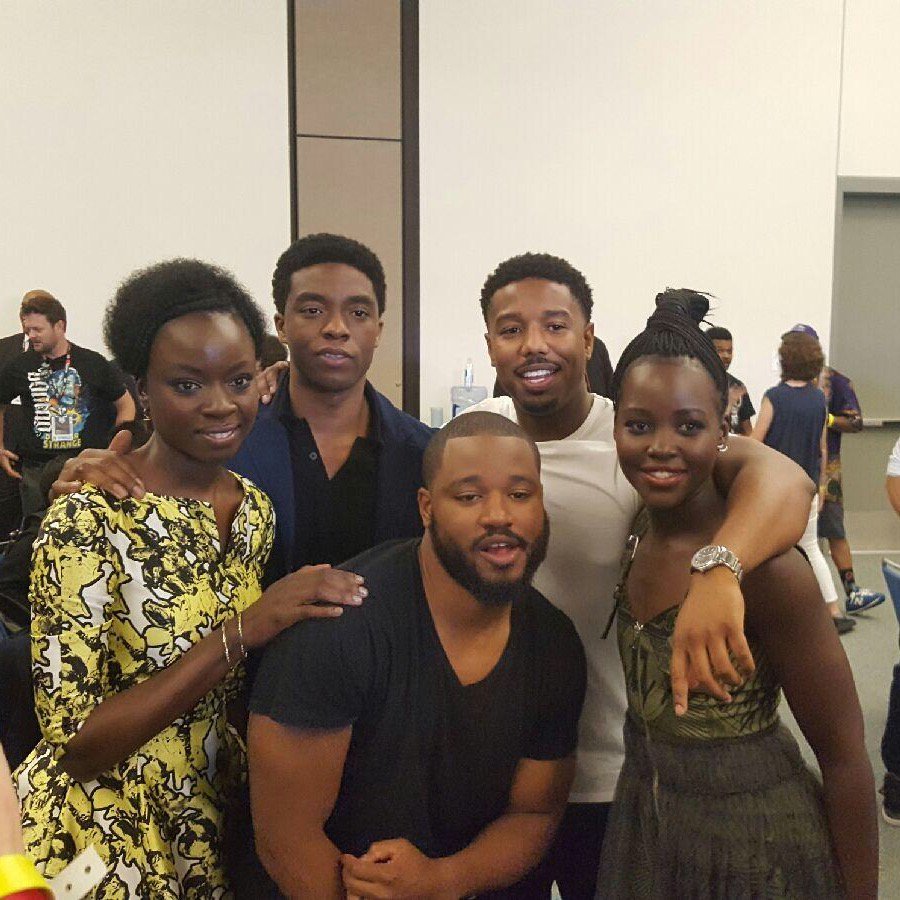 Now, along with star Chadwick Boseman, director Ryan Coogler has his buddy Michael B. Jordan playing Erik Killmonger; Oscar winner Lupita Nyong'o as Nakia, a disgraced former Dora Milaje; and Dania Gurira as Okoye, a loyal member of the Dora Milaje. Andy Serkis is likely to return as Ulysses Klawe, along with Sebastian Stan as Bucky Barnes.
The crowd also got a look at the new logo for the film as shown above.
Marvel's Black Panther is slated for February 16, 2018.