CBMB: New Ant-Man Poster Debuts
By Muuka Muyumba
Ant-Man flies into action in a new poster for the upcoming Marvel film. Ant-Man dodges bullets atop a winged ant with a custom-made saddle. The film hits theaters on July 17, 2015 and stars Paul Rudd as Scott Lang, Michael Douglas as Hank Pym, and Evangeline Lilly as Hope Van Dyne.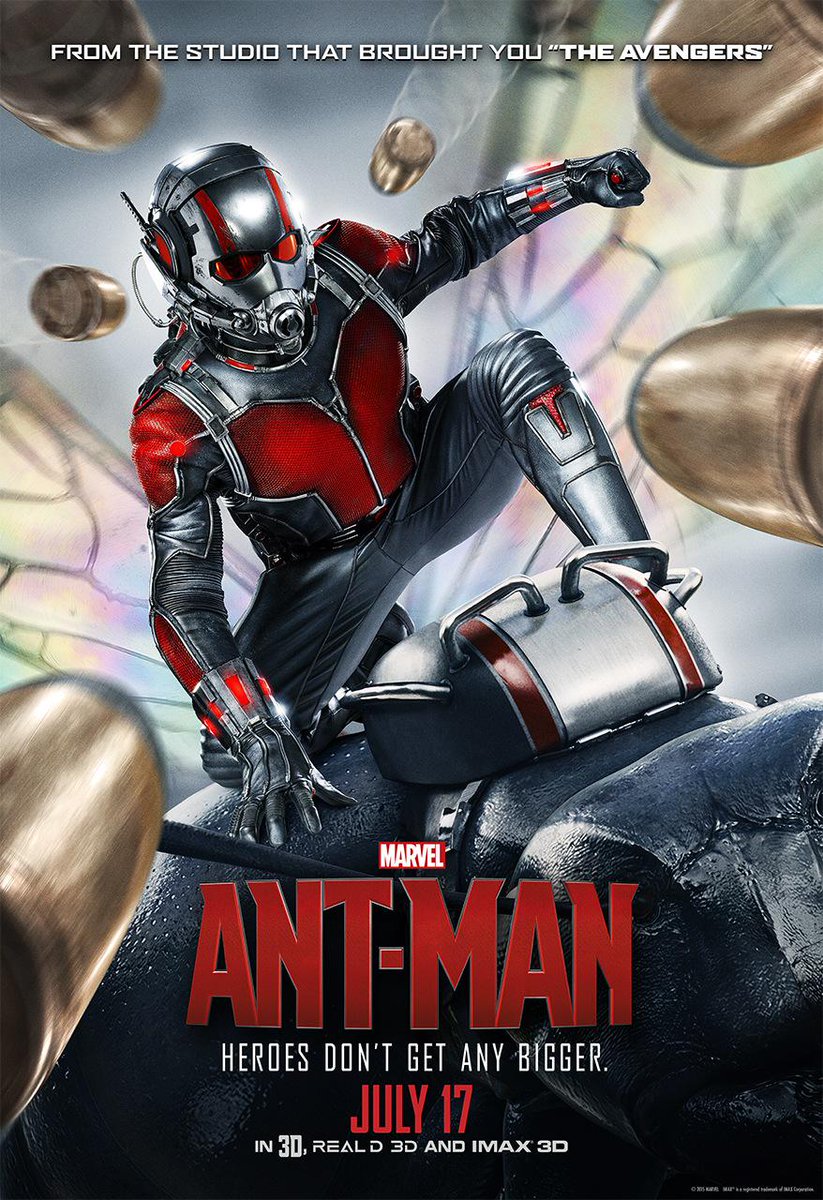 Your ads will be inserted here by

Easy Plugin for AdSense.

Please go to the plugin admin page to
Paste your ad code OR
Suppress this ad slot.

The next evolution of the Marvel Cinematic Universe brings a founding member of The Avengers to the big screen for the first time with Marvel Studios' "Ant-Man." Armed with the astonishing ability to shrink in scale but increase in strength, master thief Scott Lang must embrace his inner-hero and help his mentor, Dr. Hank Pym, protect the secret behind his spectacular Ant-Man suit from a new generation of towering threats. Against seemingly insurmountable obstacles, Pym and Lang must plan and pull off a heist that will save the world.