Comic-Con 2016: Marvel's Big TV Show Presents Luke Cage and the Defenders in All Their Glory
By Muuka Muyumba
Tonight, we got our first look at The Defenders: the Marvel team up has been the dream of Marvel's Chief creative Officer Joe Quesada and Marvel TV President Jeph Loeb since they announced the agreement with New York City for bring TV production to the Big Apple.
VIDEO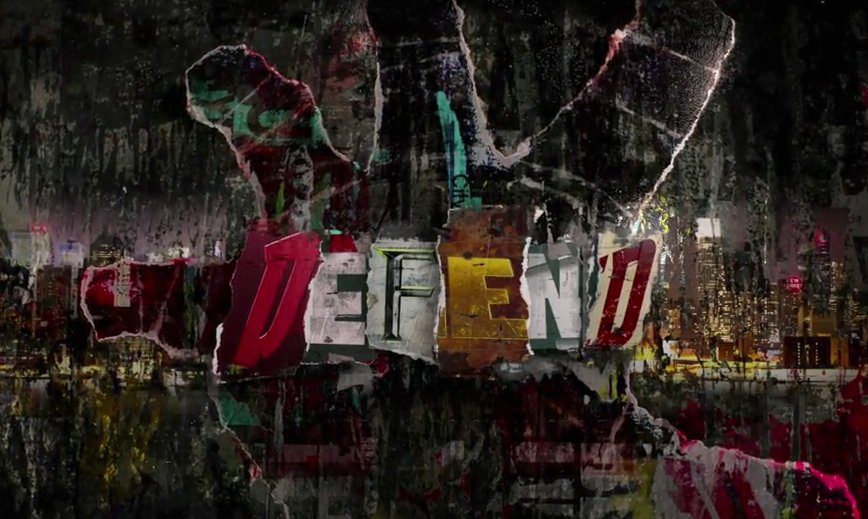 This is just the beginning.https://t.co/x1HCrXN16C
— Netflix US (@netflix) July 22, 2016
During the San Diego Comic Con tonight, the Marvel panel debuted first looks at the Luke Cage solo series starring Mike Colter returning in his role as Harlem's Hero-for-Hire. Along with Colter, stars Alfre Woodard, Simone Missick, Mahershala Ali, Theo Rossi, and Frank Whaley hit the stage to give some insights into the upcoming season which hits Netflix on September 30th.
I'll just leave this here. Faaaaaantastic end to #MarvelSDCC day 1! pic.twitter.com/K8dUsFdEET

Your ads will be inserted here by

Easy Plugin for AdSense.

Please go to the plugin admin page to
Paste your ad code OR
Suppress this ad slot.

— Ryan Penagos (@AgentM) July 22, 2016


Showrunner Cheo Hodari Coker has suggested that the series will be Marvel's version of The Wire with a hip hop flavor unlike any version of the story ever told. The teaser shown tonight showed Luke trying to live up to his powers just like Daredevil (Charlie Cox) and Jessica Jones (Krysten Ritter).

Speaking of New York's finest, a teaser was also shown for a bit of Iron Fist who is played by Game of Thrones' Finn Jones. The teaser showed some of his origin story, and Danny's return to New York. Then he punches a hole in the freaking wall!!! The only dialogue heard was "Hello, Danny", and finally a logo. This is a logo we've seen before on those packets of drugs being bagged by the blind Chinese couriers in season 1 of Daredevil.

VIDEO

Danny Rand is coming home.https://t.co/Giv5YmCUTj

— Iron Fist (@MarvelIronFist) July 22, 2016
Well, you might think that's all, but apparently, The Punisher (Jon Bernthal) not only is getting his own series, but he also plays a major role in The Defenders, a series that should be quite exciting and intricate as we hear Scott Glenn's Stick question the heroes purpose in stopping the villains of New York.
No word on the premiere dates of season 2 of Jessica Jones, Iron Fist, or The Defenders team up, thought we may see at least 2 of these in 2017. We also now know that Daredevil season 3 is coming, but again, there is no release date.