CBTVB: White Collar Star Set to Play Agent Ward's Older Brother in Agents of S.H.I.E.L.D.
By Muuka Muyumba
Best known for his work in shows like Seinfeld, White Collar, and Carnivale, Tim DeKay will play a crucial role in this season of Marvel's Agents of S.H.I.E.L.D. in Season 2, episode 6, "A Fractured House."
DeKay will be featured as Senator Christian Ward, the older brother of the disgraced Agent Grant Ward. Before we learned about Ward's turn, we found out bits and pieces of his history like that Agent Tripplette knew his family similar to the Kennedys and that he had had a tumultuous (tortuous) relationship with his older brother.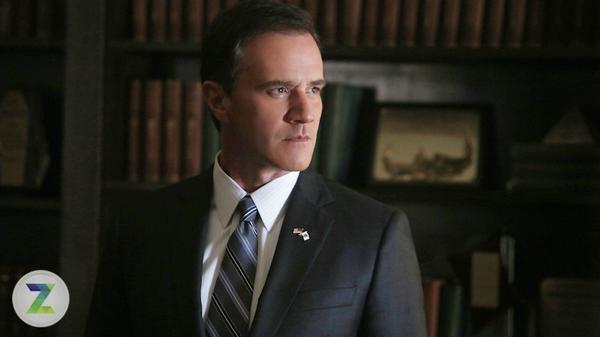 Your ads will be inserted here by
Easy Plugin for AdSense.
Please go to the plugin admin page to
Paste your ad code OR
Suppress this ad slot.
We now know that Christian Ward was a constant tormentor of his younger brother and had pushed him to the point that Grant tried to burn down his family home with his brother in it. This aggressive behavior landed young Grant in prison, but he was "rescued" by John Garrett who turned Ward into a S.H.I.E.L.D. operative (and eventually a Hydra agent).
We also learned a couple of new tidbits last night that may shape this story a little bit too. Zap2it posits that Senator Ward may be the "Senator with deep pockets" that is funding General Glenn Talbot's activities to thwart Hydra and S.H.I.E.L.D.
Another juicy detail was that we saw the Hydra operative use the power of suggestion to force the Absorbing Man to do his bidding. One could believe that Ward may have been under some sort of mind control while executing Hydra's plans during Project Insight.
I guess we'll have to wait and see if Agent Ward engenders some sympathy and weasels his way out of his Playground prison.