CBTVB: The Kingpin Returns in Season 3 of Marvel's Daredevil
By Muuka Muyumba
Spoilers for The Defenders: Matt is coming back in season 3 of Netflix's Marvel series Daredevil. At the end of The Defenders, we saw Matt (Charlie Cox) recovering from the implosion of Midland Circle. Not only is he bruised and battered physically, his emotional state is crippled due to the (supposed) death of Elektra (Elodie Yung). Many fanboys and girls surmised that when Matt wakes up in that convent, it was a clear signal that we would be treading the comic 'Born Again' storyline.
Today, Deadline reports that season 1 stand-out Vincent D'Onofrio would be returning as the Kingpin for season 3, which is further proof that we will be wading into the classic arc. Born Again in the comics presents Matt with the most difficult year of his life as his former secretary Karen Page sells her Matt's secret for money for drugs. The Kingpin then proceeds to ruin every aspect of Matt's life, which leads him crawling and battered into the arms of his mother Maggie who had left Matt as a baby to become a nun.
Your ads will be inserted here by
Easy Plugin for AdSense.
Please go to the plugin admin page to
Paste your ad code OR
Suppress this ad slot.
"Vincent is an exceptional actor who returns with the incredible gravitas he brings to Fisk," EP and Marvel TV chief Jeph Loeb told Deadline today. He added: "We're very excited how Marvel's Daredevil develops through the creative lens and guidance of our new showrunner, Erik Oleson."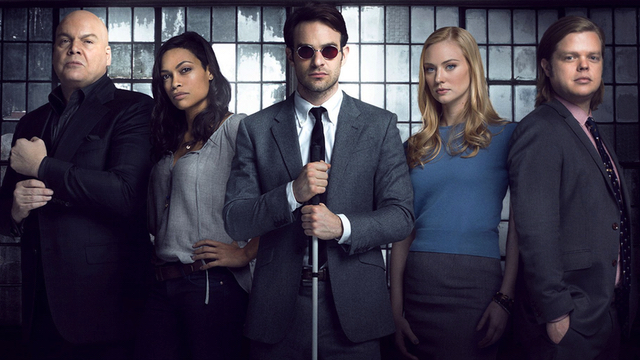 Fans had been clamouring for Fisk to return to Hell's Kitchen ever since he had a bit part in season 2 where he had grown to embrace the Kingpin moniker. We have yet to learn just how Matt will be returned to the real world after the events of The Defenders. A bigger question may be whether we'll get the Netflix version of Bullseye that everyone has wanted since they announced the series back in 2013.
Marvel has yet to announce a return date for Daredevil, but season 2 of both Luke Cage and Jessica Jones are closing in on production wraps. No word yet when we will see season 2 of Iron Fist.