CBTVB: Sigourney Weaver to Offend Marvel's Defenders!
By Muuka Muyumba
Last night at New York Comic Con, the fanboys and girls in attendance were given a glimpse at the 'final Defender' in Iron Fist (Finn Jones) with a new trailer showing off the iconic power of Danny Rand.
Then the cast of Iron Fist came on stage to debut the new footage from the show, but Marvel's TV president Jeph Loeb couldn't stop there, and had all of the Defenders come out on stage for the first time together. However, the biggest surprise was the revelation that Oscar-nominated actor Sigourney Weaver is joining the Defenders series as the main villain who remains unnamed at this point. Let the speculation begin! Recently, many fansites had reported that Weaver had acknowledged that she had been watching many of the Marvel movies.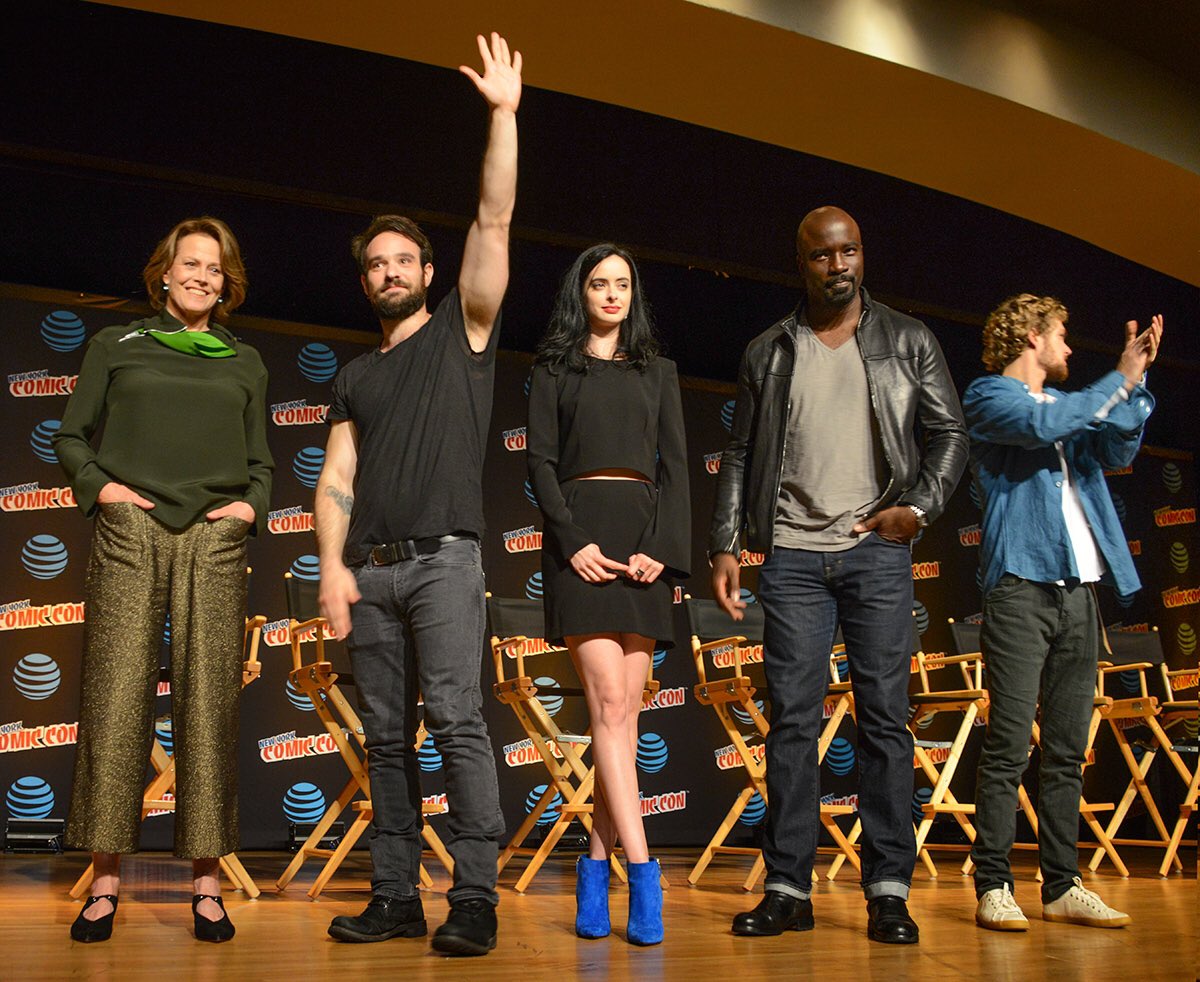 Your ads will be inserted here by
Easy Plugin for AdSense.
Please go to the plugin admin page to
Paste your ad code OR
Suppress this ad slot.
Like them, I too assumed she would have a movie role, but the TV news is even more exciting considering how Marvel has given fertile playground to veteran actors to be really interesting or menacing or inspiring through the series format. Weaver joins this growing list of actors like Vincent D'Onofrio, Carrie-Ann Moss, Jon Bernthal, Alfre Woodard, David Tennant, Vondie Curtis Hall, and Rosario Dawson who have all gotten to stretch the sizable talents within The Defenders shows.
Speaking of Dawson, confirmation came last night during the panel that she is going to be a big part of the Defenders as Claire Temple.
Iron Fist hits Netflix on March 17, 2017, and tells the story of Daniel Rand returning to New York to fight against the criminal element corrupting New York City with his incredible kung-fu mastery and ability to summon the awesome power of the fiery Iron Fist.
Marvel's The Punisher will stream at some point in the middle of 2017 followed by Marvel's The Defenders at the end of the year.