CBTVB: Marvel's Daredevil Season 2 to Premiere Same Day as Batman v Superman
By Muuka Muyumba
Marvel and DC are at it again…remember that time when Warner Bros announced that Batman v Superman would open on May 6, 2016, and then Marvel said they were opening Captain America: Civil War that same day? I do, and I also recall how quickly WB shifted their film to March 25, 2016. The WB claimed it wasn't because of the conflict, but most people assume that Marvel won the day because they had an already established universe that almost guaranteed a $100 million plus opening.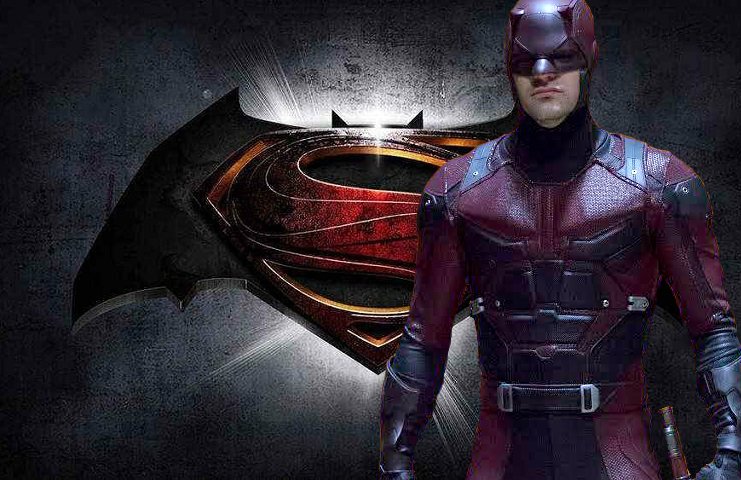 Today, comicbook.com is reporting that Marvel has positioned its major TV franchise, Daredevil, for a season 2 premiere on the same day as the release of Batman v Superman, March 25, 2016. A TV premiere doesn't suggest that a major film premiere is multiple countries is under threat, but a 10 pus hour commitment of fans' attention could take a bite out of WB's initial haul.
Your ads will be inserted here by
Easy Plugin for AdSense.
Please go to the plugin admin page to
Paste your ad code OR
Suppress this ad slot.
Entertainment Weekly reported on Season 2 of Marvel's Daredevil last week noting that showrunners Doug Petrie and Marco Ramirez, "…retain what fans loved about the first year while also flooring the narrative accelerator." Daredevil will not fight a traditional villain, by most indications, and instead will face off another vigilante with an alternate modus operandi. Jon Bernthal's Punisher will square off against Charlie Cox's Daredevil in a battle for the mortal soul of Hell's Kitchen.
Whether Warner Bros cares or not, they should know that Jessica Jones debuted on Netflix the same weekend as the last Hunger Games film, which ended up opening lower than its predecessor. So, Daredevil could be a bigger opponent on March 25th than Lex Luthor. We shall see…