CBTVB: David Wenham Joins Marvel's Iron Fist and The Defenders to Film Late 2016
By Muuka Muyumba
Marvel.com is reporting the first significant Iron Fist casting since the announcement of Finn Jones (Game of Thrones) as Danny Rand a few weeks back. Veteran character David Wenham (300) has been cast as a major Rand family rival, and ruthless corporate leader, Harold Meachum was partners with Danny Rand's parents at the time of their deaths.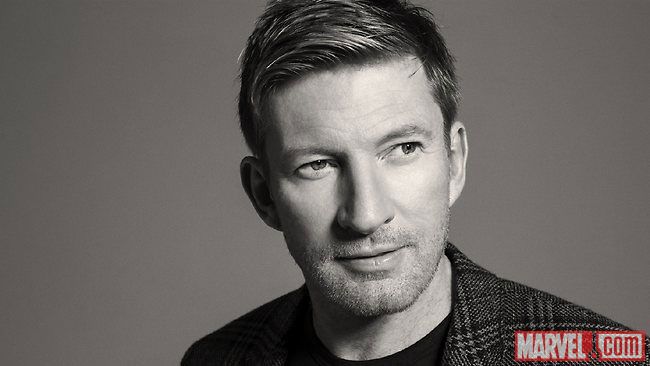 Wenham is best known as playing the forelorn warrior of Minas Tirith, Faramir in Lord of the Rings: Two Towers, who is foresaken by his power-mad father (John Noble)  after the death of his brother Boromir (Sean Bean) in Fellowship of the Ring. Wenham is a well-known veteran actor in Australian cinema, having taken a turn as the heel in Baz Luhrmann's Australia, and the big bad of Jane Campion's Top of the Lake TV series.
Your ads will be inserted here by
Easy Plugin for AdSense.
Please go to the plugin admin page to
Paste your ad code OR
Suppress this ad slot.
Wenham joins Jones, and newly cast Jessica Henwick (Star Wars: The Force Awakens) as Colleen Wing under the direction of showrunner Scott Buck (Dexter). Rumors also suggest that Arleo Dordar (Minority Report) may join Iron Fist as Davos, aka Steel Serpent, an Iron Fist nemesis, as well as Murray Bartlett (Looking) was listed as playing a character named Michael, possibly a therapist on the show.
Iron Fist will reportedly start production of their first season on April 18th in New York, and is the 4th and final series of the Defenders saga, primed by Marvel TV Studios for the Netflix streaming service. So, far we've had 2 seasons of Marvel's Daredevil, a season of Jessica Jones, and the September premiere of Luke Cage set.
Speaking of Daredevil, star Charlie Cox recently spoke at a Netflix event in Paris, Cox reiterated his uncertainty about a third season of Daredevil, but pointed toward a Defenders production date sometime in late 2016.
Marvel's Iron Fist still does not have a streaming date, but if The Defenders happens at the end of 2016, then expect his solo series some time in early 2017.