CBTVB: Hayley Atwell in Training for Agent Carter
By Muuka Muyumba
Just a bit of news today, Hayley Atwell portrays Agent Peggy Carter and will reprise her role in a mid-season replacement for Marvel's Agents of S.H.I.E.L.D.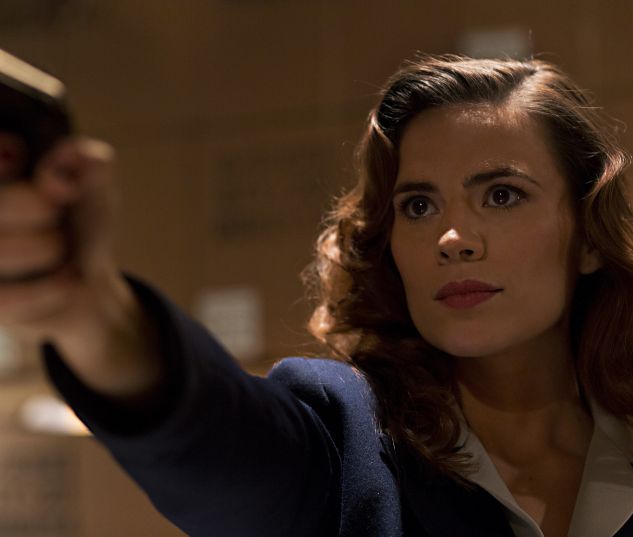 Atwell was a large part of Captain America: The First Avenger as Steve's paramour and sidekick, and returned in a heartbreaking cameo on Captain America: The Winter Soldier. Atwell is a glowing presence on screen and many fans clamored for her to return to the Marvel Cinematic Universe, partly because she was one of a few female heroes in this world.
Excitement was piqued by Atwell's participation in a Marvel One-Shot on the Iron Man 3 Blu-Ray DVD. Looking back now, Atwell was probably auditioning for her TV series during the filming of the One-Shot. On May 8, 2014, Marvel announced officially that Atwell would return as Carter in her own series, but no other supporting characters have been announced or cast yet.
Your ads will be inserted here by
Easy Plugin for AdSense.
Please go to the plugin admin page to
Paste your ad code OR
Suppress this ad slot.
Now, Atwell is hard at work training for Agent Carter which should premiere at some point in January 2015.
@HayleyAtwell Kicked serious ass in training this evening, those spies had better watch out, because #AgentCarter means business.

— Chris Miller (@ChrisMillerFit) July 10, 2014