CBTVB: Hayley Atwell Promises a New Mystery for Season 2 of Agent Carter
By Muuka Muyumba
Agent Carter star Hayley Atwell is carving out her place in Marvel Cinematic Universe and promising more of everything in season 2 of the show including possibly a longer season. Atwell told the crowd at Comicpalooza in Houston on May 22nd that the second season would consist of 10 episodes.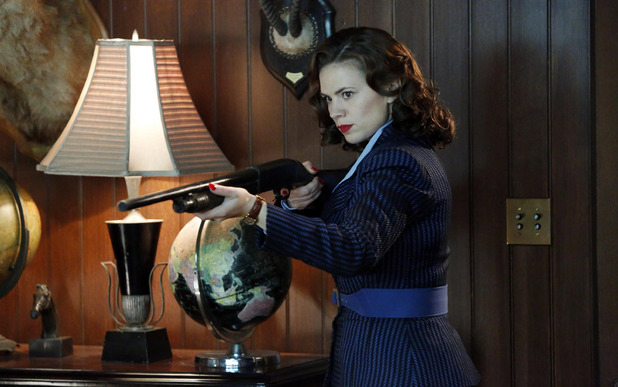 Your ads will be inserted here by

Easy Plugin for AdSense.

Please go to the plugin admin page to
Paste your ad code OR
Suppress this ad slot.

I had this conversation with the show runners a couple of weeks ago, and we talked about what is it that the audience wants to see. What was very exciting is, in a second season she's grieved over Steve and she's now about to embark on a new adventure in her life. So she's in a much better place, so in terms of where she is it's going to be a lot lighter for her, there's going to be more humor to her and more warmth. She's not struggling so much with her identity.

I also think the show runners really want to move it forward. So it's going to be set in LA and with 10 episodes it's going to be a very glamorous, dark world of 1940s Los Angeles. I think it might be touched upon a little bit about her background, but I think we want to move it forward so the audience feel like we are taking them on a new journey.
Agent Carter will again take over the Tuesday at 9 PM slot for Marvel's Agents of S.H.I.E.L.D. when its on hiatus during the winter break.