CBTVB: The Flash Debuts a New Poster
By Muuka Muyumba
A new poster for The Flash has debuted today with a dynamic image of main character with a few Easter eggs. Executive producer Greg Berlanti has also put out a call to name all the cameos to get a prize. Can you spot them all?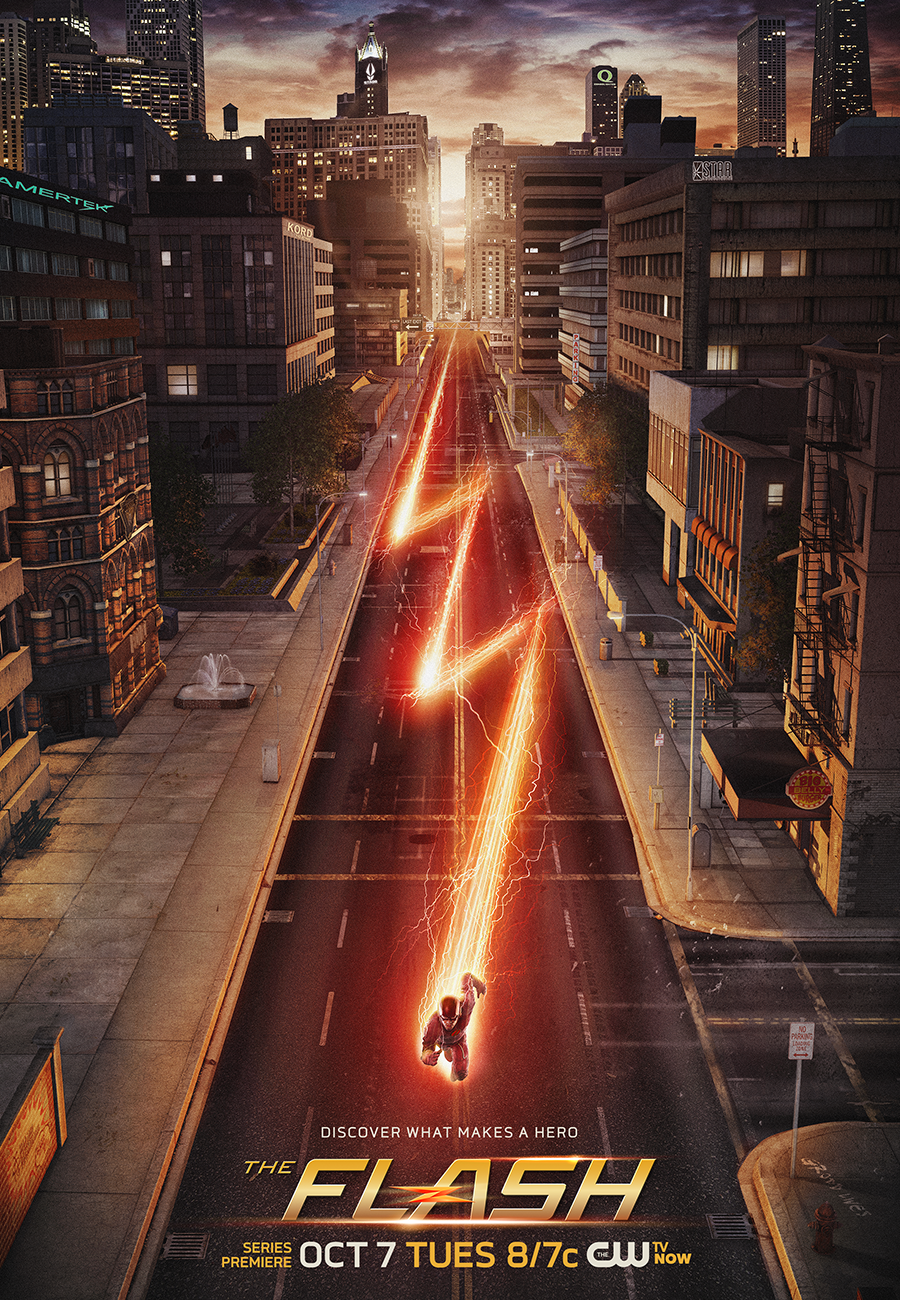 Hope fans enjoy the new poster for #THEFLASH Can you find all the easter eggs the network put in? Name 'em all and i'll make up a prize.

— Greg Berlanti (@GBerlanti) August 26, 2014
Your ads will be inserted here by
Easy Plugin for AdSense.
Please go to the plugin admin page to
Paste your ad code OR
Suppress this ad slot.
The Flash centers on a Central City assistant police forensic investigator Barry Allen (Grant Gustin) who visits Starling City to look into a series of unexplained robberies that may have a connection to a tragedy in his past. Through a freak accident, he is given the power of superspeed, which transforms him into the fastest man alive.
The Flash also stars Tom Cavanagh as physics "rock star" Harrison Wells; Jesse L. Martin as Detective West; Candice Patton as West's daughter and Barry's love interest Iris; Danielle Panabaker as Caitlin Snow, a bioengineering expert; Rick Cosnett as Detective Eddie Thawne; and Carlos Valdes as Cisco Ramon, a mechanical engineering genius at STAR Labs.
The Flash debuts on The CW on Tuesday, October 7, 2014 at 8 PM.