CBTVB: First Extended Look at Marvel's Agent Carter
By Muuka Muyumba
Marvel's Agent Carter, starring Captain America's Hayley Atwell, follows the story of Peggy Carter. It's 1946, and peace has dealt Peggy Carter a serious blow as she finds herself marginalized when the men return home from fighting abroad. Working for the covert SSR (Strategic Scientific Reserve), Peggy must balance doing administrative work and going on secret missions for Howard Stark all while trying to navigate life as a single woman in America, in the wake of losing the love of her life–Steve Rogers. Inspired by the feature films Captain America: The First Avenger and Captain America: The Winter Soldier, along with the short Marvel One-Shot: Agent Carter.
Starring Atwell as Agent Peggy Carter, James D'Arcy as Edwin Jarvis, Chad Michael Murray as Agent Jack Thompson, Enver Gjokaj as Agent Daniel Sousa, Lyndsy Fonseca as Angie Martinelli, and Shea Whigham as Chief Roger Dooley, Marvel's Agent Carter was written by Christopher Markus & Stephen McFeely. Executive producers are Tara Butters, Michele Fazekas, Markus, McFeely, Chris Dingess, Kevin Feige, Louis D'Esposito, Alan Fine, Joe Quesada, Stan Lee and Jeph Loeb.
Your ads will be inserted here by
Easy Plugin for AdSense.
Please go to the plugin admin page to
Paste your ad code OR
Suppress this ad slot.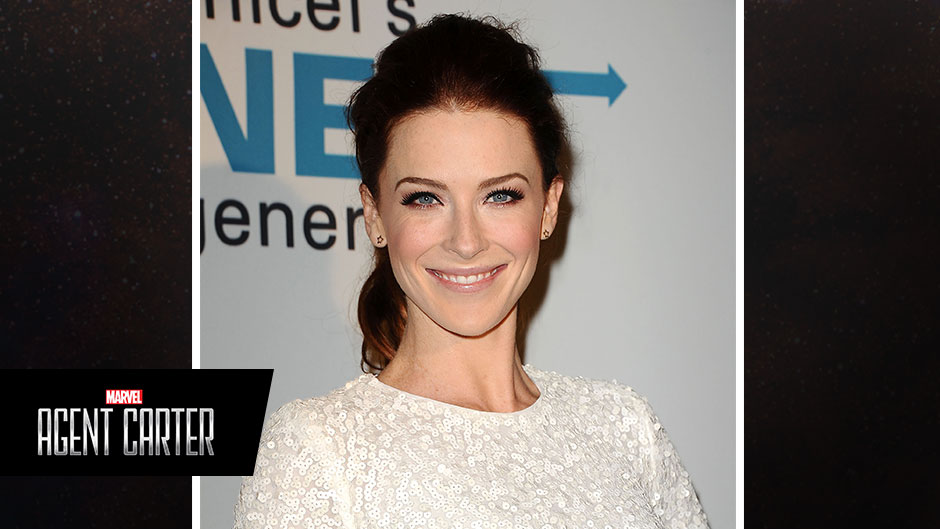 News today broke that Bridget Regan is also joining the upcoming series on ABC as Peggy's neighbor Dottie, "a small-town girl from Iowa who'll have a huge impact on the life of Agent Carter."
Agent Carter is now set to debut on January 6, 2015 while Marvel's Agents of S.H.I.E.L.D. is on hiatus.