CBTVB: Big Casting News for Marvel's Luke Cage
By Muuka Muyumba
Marvel's Luke Cage doesn't premiere until late 2016, but the casting has been ramping up for the action series.  Tonight, news has broken that actor Simone Missick (Ray Donovan) is bringing the hotly anticipated Misty Knight to the small screen, potentially in a role that could be significantly expanded in the Marvel's Defenders saga, as well as possibly in her own series as Marvel may try to pull the trigger on a Marvel Knights series. Missick is said to be the lead female actor in the series, leaving us to wonder what happens to Jessica Jones in Luke Cage.
In the comics, Misty was seriously injured preventing a bomb attack back when she was a police officer with the NYPD. Her right arm was amputated and rather than take a desk job, she resigned from the police force. Tony Stark (Iron Man) provided her a bionic arm which endowed her superhuman strength. She also becomes a sort of hero for hire in New York as Marvel continues to fill out their TV universe with more and more of their classic characters.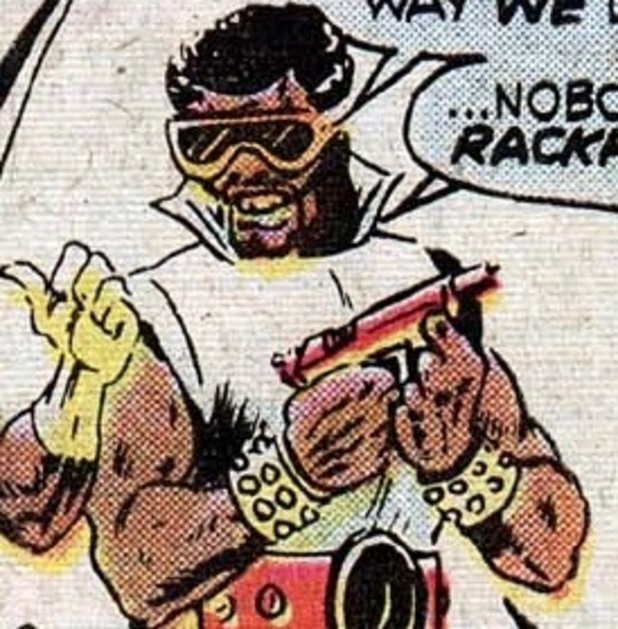 Your ads will be inserted here by
Easy Plugin for AdSense.
Please go to the plugin admin page to
Paste your ad code OR
Suppress this ad slot.
Earlier today, seemingly big news came out that Theo Rossi (Sons of Anarchy) has been cast as the comics baddie Shades aka Alvarez. Though this is somewhat overshadowed now by Misty Knight, Rossi bring another layer of legitimacy to the Defenders series which includes serious villains like Oscar-nominee Alfre Woodard as Black Mariah, Vincent D'Onofrio as Kingpin in Daredevil, and David Tennant as The Purple Man in Jessica Jones.  Mike Colter plays the hero in the third series from Marvel's four-series package for Netflix.
Rosario Dawson will reprise her Daredevil role as Claire Temple in Luke Cage, another classic love of the Hero for Hire. First introduced on Daredevil, Dawson's Claire also is set to appear in the second Marvel series, Jessica Jones — where Colter's Cage also will make his debut — before moving to Luke Cage.
Cheo Hodari Coker is showrunning Luke Cage and getting some heavy-hitters lined up to fill out his cast. Again, we don't expect Luke Cage to debut on the streaming service until next fall or winter.
Source: Deadline