CBMB: Wonder Woman and Cyborg Teasers Unite the League
By Muuka Muyumba
The Justice League trailer doesn't come out until tomorrow at WonderCon, but we have finally completed the team, at least the team that they are promoting, for the upcoming blockbuster film. Today, we got Wonder Woman and Cyborg's character posters and teasers.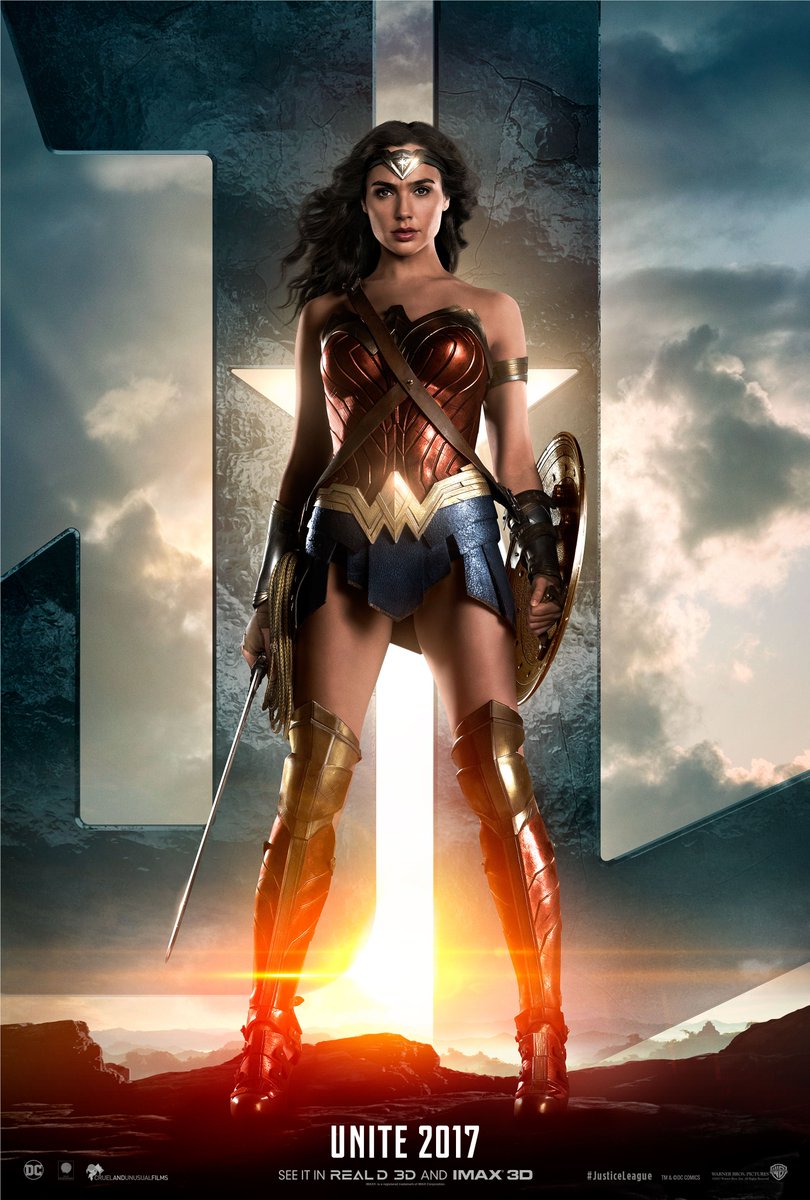 Your ads will be inserted here by
Easy Plugin for AdSense.
Please go to the plugin admin page to
Paste your ad code OR
Suppress this ad slot.
Bruce Wayne aka Batman (Ben Affleck) is inspired by Superman's (Henry Cavill), but also haunted by the visions of Earth's domination at the hands Darkseid at the end of Batman v Superman: Dawn of Justice. In a quest to honor Superman, Batman must collect a gang of disparate heroes to combat the growing threat of Apokalips. We met Diana Prince (Gal Gadot) in last March's Dawn of Justice, but have to wait until June to get more of her backstory and see where that film propels her character in Justice League. As you recall, at the end of Dawn of Justice, Wonder Woman has forsaken the world of men after, presumably, the event that transpire in her film. Justice League may explain why she opted to fight for Metropolis and Gotham in Dawn of Justice.

Victor Stone (Ray Fisher) was also introduced in that film through a secreted viral video that showed his father using a Mother Box to repair his son's badly broken body. His transformation into Cyborg proves to be not only a necessity in their fight against Darkseid and Steppenwolf, but may also prove to be the ultimate weapon against them. I personally, can't wait to see what they do with Cyborg considering the level of popularity the character has with the younger audience from his exposure in the animated shows Teen Titans and Teen Titans Go.
Justice League opens in theaters on November 17, 2017.