CBMB: We May Already Know Who is Playing Deathstroke
By Muuka Muyumba
When Ben Affleck blew up social media yesterday with that test footage of Deathstroke, many wondered whether he was teasing the villains appearance in his upcoming solo film. Sure, Deathstroke would be an obvious choice to go toe-to-toe with the Dark Knight, but the question of who would inhabit the role was left side open.
However, some ingenious internet surfers started piecing together bits of social media that could suggest that Joe Manganiello is in London either for a cameo in Justice League, or meeting with directors Zack Snyder, and Affleck to audition for the role.
Your ads will be inserted here by
Easy Plugin for AdSense.
Please go to the plugin admin page to
Paste your ad code OR
Suppress this ad slot.
Manganiello was innocently having dinner with his former True Blood co-star Stephen Moyer (who, by the way, would make an excellent Jason Blood aka Etrigan). The bread crumbs are there, but a bit sparse. Then when you factor in that Manganiello is an admitted comic book nerd, and that he has tested for both Superman and Batman, this theory isn't completely unbelievable.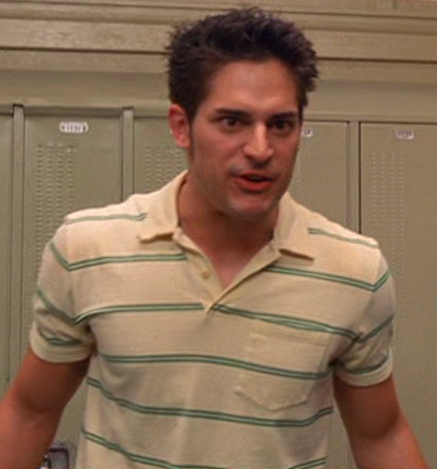 Manganiello isn't a stranger to superhero films having been the first live-action Flash Thompson in 2002's Spider-Man starring Tobey Maguire.
The Batman is currently slated for 2019, but Manganiello could have a cameo as Deathstroke or Slade Wilson in Justice League, which hits theaters in November 2017.