CBMB: Warners is Planning a Blue Beetle/Booster Gold Team Up Movie (RUMOR)
By Muuka Muyumba
Rumor has it WB is working on a DC Extended Universe film based on Booster Gold/Blue Beetle superheroes, according to The Tracking Board.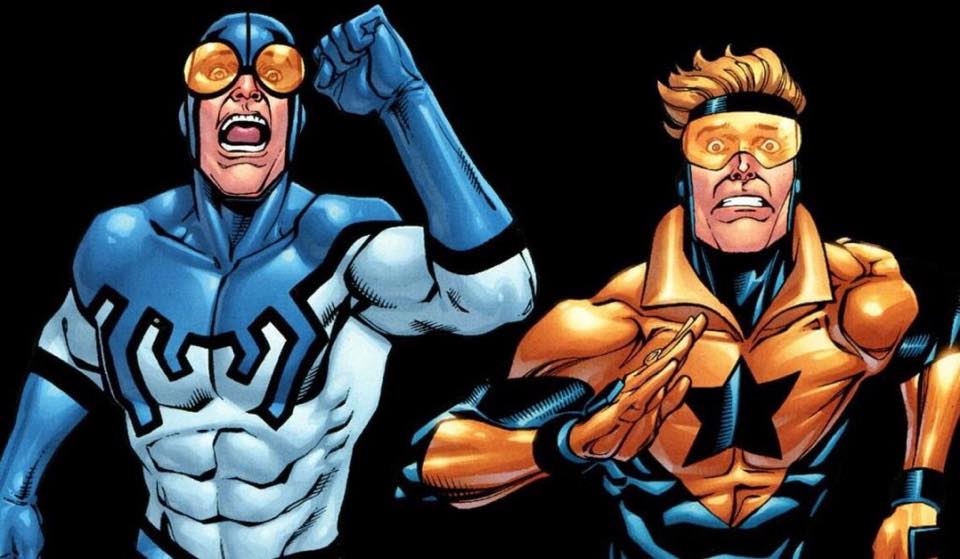 Your ads will be inserted here by
Easy Plugin for AdSense.
Please go to the plugin admin page to
Paste your ad code OR
Suppress this ad slot.
The film will reportedly be helmed by Greg Berlanti and is being pitched as a superhero buddy-cop movie that will not be as serious as the rest of the WB slate. Berlanti's name being attached is definitely news considering how many DC Entertainment TV properties (Arrow, The Flash, and Supergirl) he has currently in the hopper.
Berlanti has previously been involved in a Booster Gold series with Syfy a few years ago and there were some plans to have a Blue Beetle at The CW in the wake of Smallville's end.
Heroic Hollywood is reporting that Zak Penn (Last Action Hero, The Avengers) is being wooed to leave the Marvel stable to come to DC to script the film.