CBMB: The Suicide Squad May Have its Mission (SPOILER)
By Muuka Muyumba
Heroic Hollywood is reporting that they know a key element of the upcoming villainous adventure film Suicide Squad. The Suicide Squad is tasked with missions that the military can't hand over to essential personnel either because of the potential casualties or the dangerous powers the team may have to face.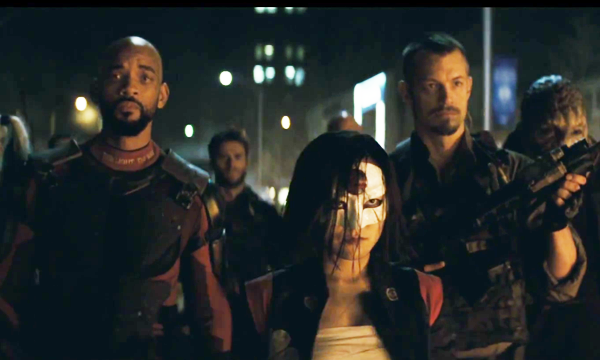 The first mission of the Suicide Squad is thought to be to find and capture the extremely dangerous Enchantress (Cara Delivigne) who is rumored have lost control over her power. Her origin as June Moone is reported to be her seeking a mystical means to resurrect her dead brother hence her in a dark cave apparently spelunking in the trailer.
Your ads will be inserted here by
Easy Plugin for AdSense.
Please go to the plugin admin page to
Paste your ad code OR
Suppress this ad slot.
In the comics, in her first mission, Enchantress uses massive magical energy to defeat Brimstone, which sends her over the edge and she becomes temporarily truly villainous. During her tenure with the Suicide Squad, June Moone's control over her Enchantress side becomes weaker, and she wrecks at least one mission because of this; teammate Deadshot is tasked with taking her out should she get beyond control.
In the trailer of the film, we never see Enchantress with the rest of the Squad, but she can be seen in a bathtub, seemingly being menaced by her possession. Many assume that this is because Enchantress isn't seen with the team, that she may be the target of the mission. Some assumed that the Joker may be the target, but with this rumor, we have to assume that the Joker (Jared Leto) will be seen in a flashback to Harley Quinn's (Margaret Robbie) origin.
We will see what happens when Suicide Squad debuts on August 7, 2016.