CBMB: Superman and Lois Lane Do the ALS Ice Bucket Challenge
By Muuka Muyumba
Henry Cavill and Amy Adams took part in the ALS Ice Bucket Challenge, as so many others have, and filmed their participation from the set of Batman v Superman: Dawn of Justice, and in full costume!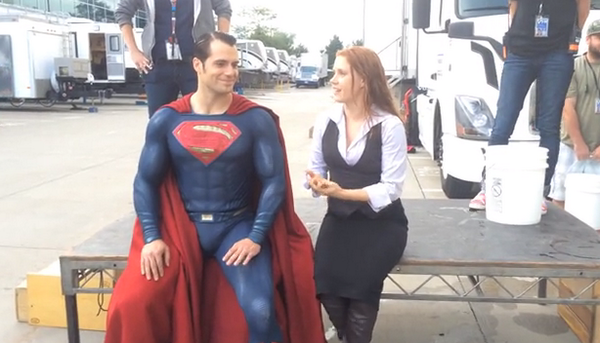 Your ads will be inserted here by
Easy Plugin for AdSense.
Please go to the plugin admin page to
Paste your ad code OR
Suppress this ad slot.
Cavill is Superman, so of course he gets more than anyone else while Adams gets just one bucket. Cavill is a trooper and handles all that water a bit better than could be expected.
Again, Supe's new suit looks awesome and much more colorful than the previous iteration from Man of Steel.
See Batman v Superman on March 25, 2016.