CBMB: Ryan Reynolds Confirms his Return to Deadpool
By Muuka Muyumba
Fan-favorite Marvel character Deadpool is coming to the big screen on February 12, 2016, and today Ryan Reynolds confirmed that he would be returning to play Wade Wilson in his own stand-alone film. Reynolds previously portrayed the psychotic assassin in X-Men Origins: Wolverine. That version of Deadpool was spot on for the sarcasm and psychopathic desire to end lives, but he lacked the classic look of the hero as XO:W proved to be as much an origin story for Deadpool as Wolverine.
Despite the negative reception to that film, Reynolds has long been a champion for a filmed version of the anti-hero. However, after Reynolds took on Green Lantern for DC Entertainment and bombed, the momentum for a Deadpool stand-alone died. Then, somewhat out of the blue, a spec version of a Deadpool scene leaked on the internet and caught the web on fire. No one admitted to leaking the clip, but the assumption is that someone close to Reynolds, or proposed director Tim Miller had something to do with it.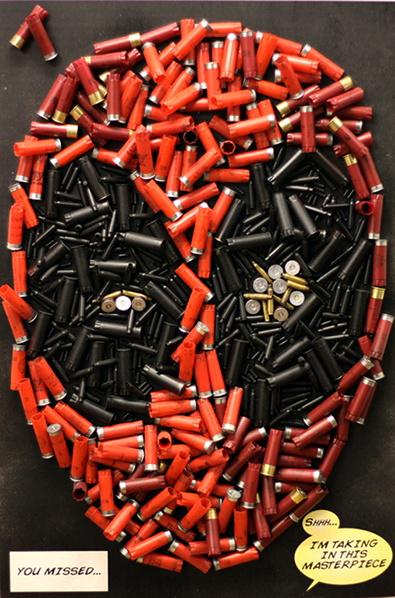 Your ads will be inserted here by

Easy Plugin for AdSense.

Please go to the plugin admin page to
Paste your ad code OR
Suppress this ad slot.

Uh… It's Chimichanga Time. pic.twitter.com/ZlknW4HOtj

— Ryan Reynolds (@VancityReynolds) December 4, 2014
I believe that Deadpool footage leaked because Guardians of the Galaxy showed other feature production companies how to do a subversive superhero film.  So Fox would feel comfortable going a bit out on a limb by hiring Miller and Reynolds (who did the motion capture for the leaked footage) to do an entire film. This was also a signal of Fox doubling down on their Marvelverse films after a strong reboot of the mutant timeline with X-Men: Days of Future Past.
Are you excited to see a Deadpool feature?