CBMB: New Spider-Man: Homecoming Images Reveal a Returning Relic of the Spider-Verse
By Muuka Muyumba
Marvel has been coy about the use of a classic comic fixture, but newly revealed images from the upcoming reintroduction of Spider-Man to the Marvel Cinematic Universe suggest that the Daily Bugle is in the MCU.
The Daily Bugle will be featured in Homecoming suggesting a larger world of the Spiderverse. The Bugle has been most prominently featured in Spider-Man comic titles though the newspaper first appeared in Fantastic Four #2 (January 1962), and later its offices in The Amazing Spider-Man #1 (March 1963).
If the Bugle exists then Homecoming may give us allusions to J. Jonah Jameson, Betty Brant, and Robbie Thompson. These characters are key to Peter Parker's (Tom Holland) life as his newspaper boss, a future love interest, and a father figure. The Nice Guys star Angourie Rice is listed on Imdb.com as playing 'Betty Brant', another student at Midtown School of Science and Technology, but there is no confirmation of this listing yet.
Your ads will be inserted here by
Easy Plugin for AdSense.
Please go to the plugin admin page to
Paste your ad code OR
Suppress this ad slot.
The Bugle hasn't been mentioned so far within the MCU mainly because of rights issues, but a newspaper called the New York Bulletin has been a major part of the Netflix Marvelverse with Karen Page (Deborah Ann Woll) and Ben Urich (Vondie Curtis Hall) having been employees of the rag at various times.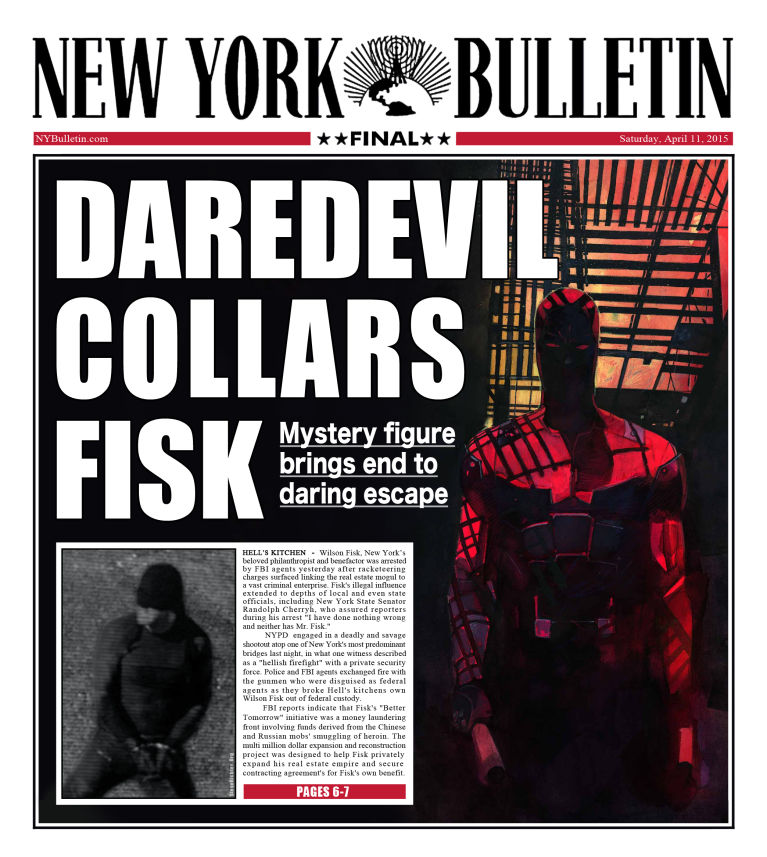 Now, we have to wonder whether the Bugle will seep into the MCU in other films. However, the possible rights issues remain so its likely that Marvel won't get free reign over Spider-Man characters beyond Tony Stark (Robert Downey, Jr.) and Steve Rogers (Chris Evans) bouncing between worlds. That being said, Marvel has been extremely clear that Spider-Man is in this world of the Avengers.
More of the leaked images show some of the students of Midtown including Peter's bestie Ned Leeds (Jacob Batalon) and 'frenemy' Flash Thompson (Tony Revolori).
Spider-Man: Homecoming debuts in theaters on July 7, 2017.