CBMB: Marvel's Next Phase Looks to Cast a Spell on Audiences
By Muuka Muyumba
Marvel TV and Films has been continuing to build toward Phase 4 of the cinematic universe, and 'strange' things have been happening to that effort.
When Marvel announced that they were going to be breaching the TV world, with the connected Agents of S.H.I.E.L.D., after the success of The Avengers in theaters, many pundits thought this would be a no-brainer. Marvel TV president Jeph Loeb promised that all would be connected between both mediums.
Well, so far we've only seen a Nick Fury (Samuel L. Jackson) and a hellicarrier cameo in the 4 seasons of the show. We've learned that the discord between Marvel Studios president Kevin Feige, and Marvel chief executive officer Ike Perlmutter had created an untenable relationship. Feige sought and got complete creative independence from Perlmutter on the movie side with a direct line to Disney. Perlmutter retained decision-making influence on the TV side.
Most reports had Perlmutter as the progenitor of the idea that the Inhumans would be a featured part of Marvel's Phase 4 future. We've seen those characters become integral parts of Agents of S.H.I.E.L.D., and even the animated series bloc on Disney XD in Ultimate Spider-Man versus the Sinister 6, Guardians of the Galaxy, and Avengers: Ultron Revolution.
However, on the film side, The Inhumans have been seemingly cottonballed by Feige, especially after deal was made to bring Spider-Man into the MCU.
Despite these differences, there has been a clear through-line between films and TV in terms of the genesis of the powers and purposes of many of the various heroes and villains in the MCU.
First, it was S.H.I.E.L.D. and their drive to stave off an alien invasion by co-opting the Tesseract's infinite power source. As Fury acknowledged in The Avengers, it was Thor's (Chris Hemsworth) introduction and destruction of that town in New Mexico that caused S.H.I.E.L.D. to react.
In an effort to defend themselves, they not only looked to create weapons of mass destruction out of this ancient power, S.H.I.E.L.D. also created Captain America (Chris Evans). Various experiments to replicate his genesis brought us The Hulk (Mark Ruffalo), Luke Cage (Mike Colter), Jessica Jones (Krysten Ritter), Daredevil (Charlie Cox), and The Winter Soldier (Sebastian Stan).
Then S.H.I.E.L.D. and Hydra fell leaving a void that was filled by the Iron Man age. Tony Stark's (Robert Downey, Jr.) innovations not only brought us the Iron Man suit, but also escalated Project Insight, War Machine (Don Cheadle), and Ultron (James Spader), while Hydra's manipulation of those innovations and the Mind gem led to The Vision (Paul Bettany), Quicksilver (Aaron Taylor-Johnson), and Scarlet Witch (Elizabeth Olsen).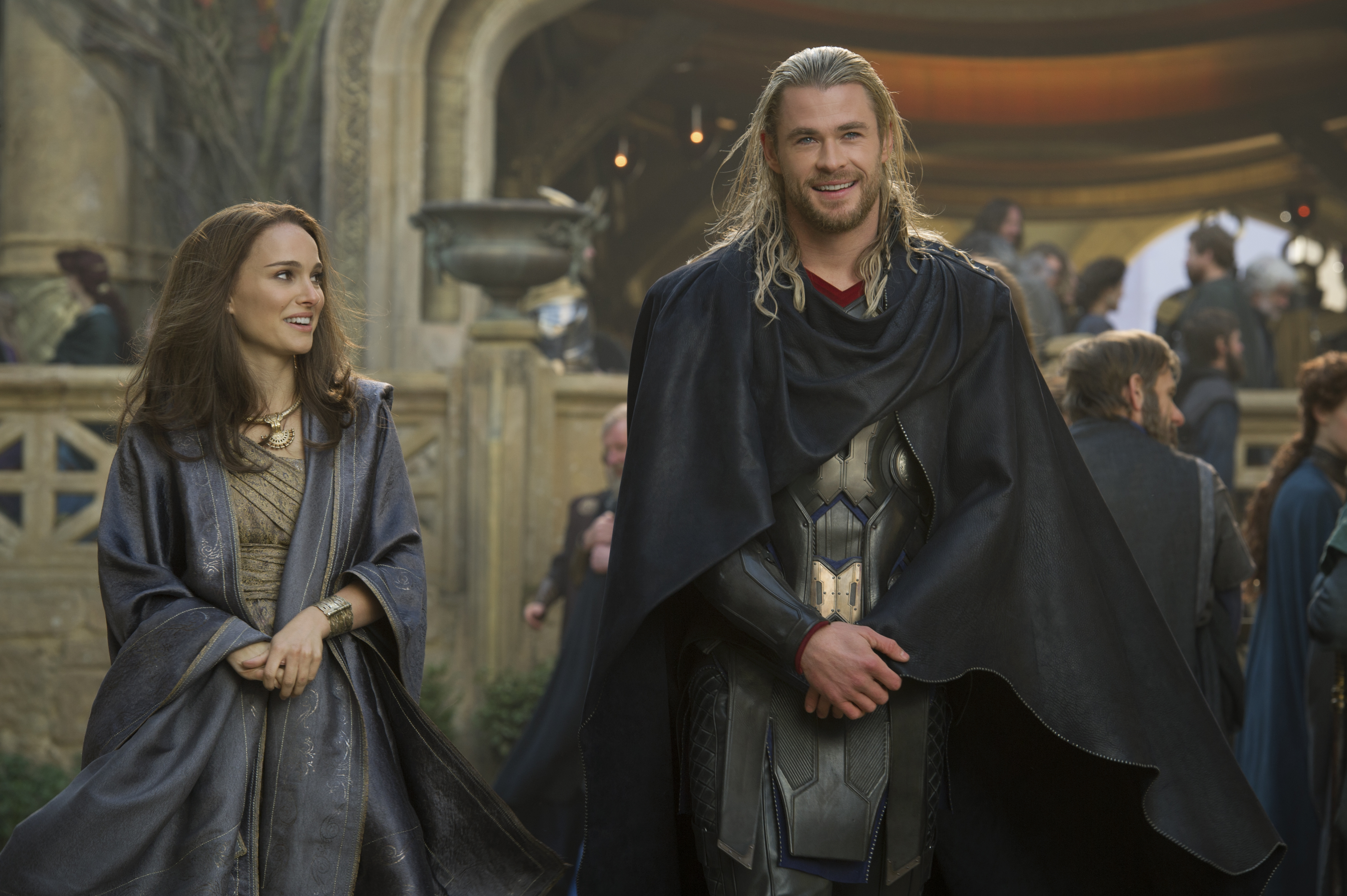 One major aspect of the story of the MCU has been missed throughout the 11 films and various TV shows so far, and that it the concept of magic. As Thor explained to Jane Foster (Natalie Portman), what humans call magic is just science they don't understand yet. Most mystical elements of the MCU have been explained away by real and pseudo-science.
Marvel wiki defines magic as "…the practice of utilizing certain universal energies and extra-dimensional forces whose nature is beyond the scope of the technologically-oriented science of all known sentient races." In the Marvel universe magic is manifested in personal energies like psionic energies, chi manipulation, astral projection, and thought-casting.
The introduction of Dr. Stephen Strange (Benedict Cumberbatch) and his magical warriors will break this world wide open across TV and Film. Look at that characters we'll meet soon: Iron Fist (Finn Jones), The Ancient One (Tilda Swinton), Ghost Rider (Gabriel Luna), Hela (Cate Blanchett), The Runaways, Cloak and Dagger, and Brother Voodoo, among several other more mystical heroes and villains in Marvel lore.
Your ads will be inserted here by
Easy Plugin for AdSense.
Please go to the plugin admin page to
Paste your ad code OR
Suppress this ad slot.
A prequel comic for the upcoming Dr. Strange film gives us not only the origin story for the film's villain Kaecilius (Mads Mikkelsen), but also shows fellow Masters of the Mystic Arts, Daniel Drumm, and Tina Minoru. Those characters haven't been cast in the film, so there's a high likelihood that we'll only see them in the comic.
Drumm is the brother of Jericho Drumm aka Brother Voodoo, aka Doctor Voodoo, a popular Dr. Strange character who has often been a Sorcerer Supreme replacement for Stephen Strange. Recent rumors have Kobna Holdbrook-Smith possibly filling the cameo role as he's currently listed a 'brawny therapist' in the cast list.
The cameo of Tina Minoru also shows that Marvel is looking to the supernatural on the TV side of things. Tina is the mother of Niko Minoru, aka Sister Grimm, a main character of The Runaways original slate of heroes. Tina Minoru and her husband Robert are dark wizards who are part of The Pride, a cabal of villains from Los Angeles who have to commit sacrificial murders to retain their criminal powers. Niko and her friends witness their parents murdering a young woman, and have to go on the run from the authorities and The Avengers to clear their names. The Runaways is currently in development with Hulu on the TV side.
Speaking of runaways, Cloak and Dagger is another young-adult comic title in development on the TV side with Freeform. Ty Johnson and Tandy Bowen are two young runaways who meet in New York City who are forcibly delivered to a criminal chemist who was developing a new synthetic form of heroin. Their origin was later retconned to them developing their mutant abilities in a reaction to the drugs.
Question is whether Marvel will again change their origin to fit the new MCU relying on a more magical explanation for their abilities. Cloak's powers, in particular, transport his captors to a dark dimension that could easily fit into Dr. Strange's quantum realm aspects of his mysticism. Dagger's manifestation of the psionic 'light daggers' also have a similar artistic feature of what we've seen from Dr. Strange in the trailers.
Another young supernatural hero is looking to breakout in Agents of S.H.I.E.L.D. this season as Robbie Reyes takes the mantle of the Ghost Rider.  The classic tale of the Ghost Rider is that stunt motorcyclist Johnny Blaze has to trade his soul to Mephisto in order to save the life of his father. Reyes is granted his powers by Blaze after he notices the good works that Robbie performs while possessed with the ghost of Eli Morrow's spirit of vengeance.
Marvel's Netflix universe will also touch on the supernatural more directly in Iron Fist and The Defenders. In Daredevil seasons 1 and 2, many allusions were made to the mythic world of The Hand and K'un-Lun as Madame Gao (Wai Ching-Ho), a Chinese drug queenpin, made references to her real home being somewhere other than China. Of course, the most obvious reference to magic may be the introduction of Danny Rand aka Iron Fist. The origin of the character, which has been teased in trailers for the show, tells the story of a 'gweilo' who is taught the ways of the immortal Iron Fists of K'un-Lun. Through concentration, Rand can harness his mystical chi to augment his physical and mental capabilities to superhuman levels.
Thor: Ragnorak also promises an expansion of the supernatural realm as we've seen this past week that Thor will have some engagement with Dr. Strange as well. Thor and Loki will be battling the efforts of the Queen of the dead Hela as she seeks to bring Niflheim and Hel to Asgard. The scenes that had been shot over this last week of filming in Brisbane, Australia suggest that Thor and Loki travel to New York in an effort to release Odin (Anthony Hopkins) from some type of stasis where he has taken on the persona of a homeless man. The brothers may have to enlist the help of Dr. Strange to transform Odin back to the omniscient being he has been.
What Marvel may be doing is positioning its magic and supernatural characters as a new weapon for The Avengers and The Guardians to battle the seemingly insurmountable power of Thanos (Josh Brolin) and the Infinity Gauntlet. Beyond the films, magic may be a new feature for the storytelling minds of the TV universe to expand the potential of the MCU.
We will see Ghost Rider first on this season of Agents of S.H.I.E.L.D. which premieres on September 22, 2016. Then, Dr. Strange busts this premise wide open on November 4, 2016. Thor: Ragnorak comes out on November 3, 2017, but Cloak and Dagger, and The Runaways don't have a definite release date. Marvel's Iron Fist hits the streaming service in 2017.