CBMB: Marvel Prexy Kevin Feige Reveals More Details on Dr. Strange
By Muuka Muyumba
Marvel's Dr. Strange will be a mind-bending trip into the mystical realm, and more details for the November 2016 film are spilling out. Marvel president Kevin Feige told Entertainment Weekly that the movie "…will take audiences through sort of a guide to the multiverse, other dimensions, and there are amazing things out there — wonders that are going to be hopefully visually extremely interesting and unique to this movie," he says. "But there are also very scary things in these other dimensions." According to Feige, is the job of sorcerers like Strange and The Ancient One, played by Tilda Swinton, to protect humanity from such "scary things."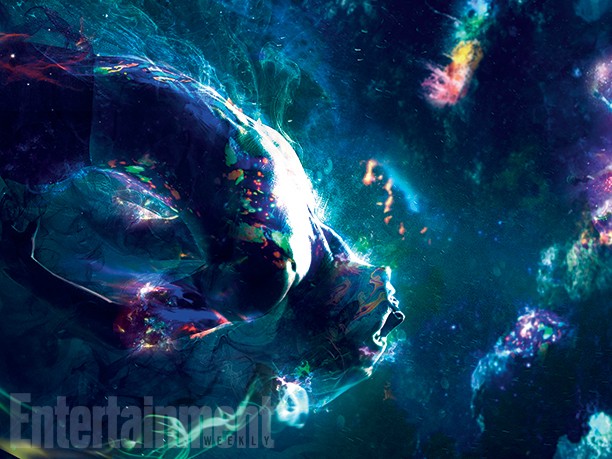 "What you can expect from this Doctor Strange movie is a mind-trip action film," says director Scott Derrickson.
What we know so far is that Benedict Cumberbatch's Dr. Steven Strange will seek a magical cure for his crippled hands by chasing the teachings of The Ancient One. Chiwetel Ejiofor's Baron Mordo will challenge Dr. Strange's acumen, and will likely turn from fellow student to formidable foe.
Cumberbatch describes his journey this way: "I'm still in the infancy of learning all that," Cumberbatch tells EW. "It was like, okay, I've got to keep throwing these poses, these spells, these rune-casting things, everything he does physically. I'm thinking, there's going to be a huge amount of speculation and intrigue over the positioning of that finger as opposed to it being there, or there. And I'm still working on that. We haven't played any of those scenes yet. I felt really self-conscious. But, then, by the end, it was great. It's like anything, you just have to experiment."
Your ads will be inserted here by
Easy Plugin for AdSense.
Please go to the plugin admin page to
Paste your ad code OR
Suppress this ad slot.
However, Entertainment Weekly revealed that Mads Mikkelsen will indeed be the featured villain, though Marvel is holding his named role close to their chest. "Mads' character is a sorcerer who breaks off into his own sect," says Feige. "[He] believes that the Ancient One is just protecting her own power base and that the world may be better off if we were to allow some of these other things through."
Rachel McAdams's role hasn't been revealed yet, but she is said to be Dr. Strange's connection to the real world, possibly a doctor of some acclaim. "Rachel McAdams is sort of [Doctor Strange's] contemporary in the modern-day New York world, before and after he goes on this crazy journey," elaborates Doctor Strange executive producer Stephen Broussard. "So, she sees him before, she sees him after. She's kind of this audience point of view."
The film hits theaters on November 4, 2016 to be exact.