CBMB: Marvel Debuts the Teaser Trailer for Thor: Ragnorak!!
By Muuka Muyumba
Marvel is taking Thor films in a new direction. Finally, in his third solo film called Ragnorak, Thor will get the cosmic treatment befitting of an Asgardian alien who came to Earth. The films are no longer tethered to whether Thor Odinson (Chris Hemworth) and Jane Foster (Natalie Portman) will end up together. Thus, Thor will now get to traverse the 9 realms in what looks like the end of Asgard.
Gone are Thor's long locks and trusty hammer Mjolnir. Here are a shorn visage and a new sense of humor. In Ragnorak, we will see Hela (Cate Blanchett) unleashed on the Earth after a long slumber in her realm of Hel. The story hasn't been completed fleshed out, but it sounds as though she has been living with Odin's soul after Loki (Tom Hiddleston) ousted him from the throne in Thor: The Dark World. On the path to recovering Odin's soul, Thor stumbles upon and somehow releases Hela from her prison. This coupled with Loki's treachery seems to stew the plot for the film.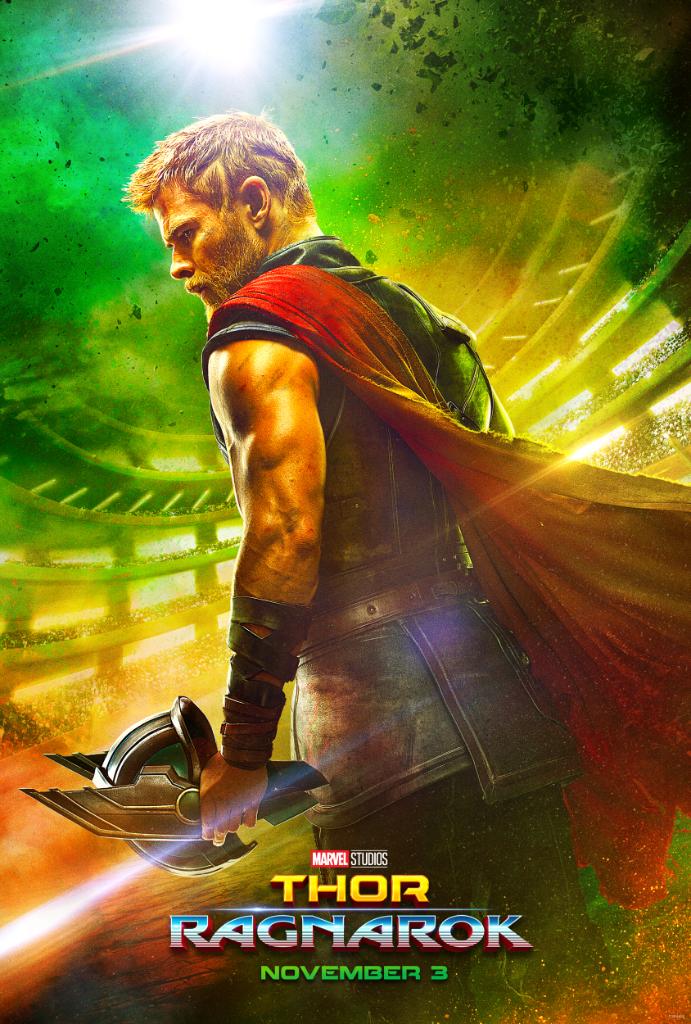 Your ads will be inserted here by
Easy Plugin for AdSense.
Please go to the plugin admin page to
Paste your ad code OR
Suppress this ad slot.
On the road to recovering his position and saving Asgard, Thor comes across World War Hulk (Mark Ruffalo) who reportedly become a key member of his redemption team. He also crosses paths with one of the universe's oldest beings The Gamemaster (Jeff Goldblum) and a disgraced Asgardian known as Valkyrie (Tessa Thompson). We also get our first look at Karl Urban who plays Hela's henchman Skurge.
Marvel Studios president Kevin Feige's choice of Taika Waititi (Hunt for the Wilderpeople) seems to have born some colorful and wacky fruit in this trailer. Waititi said in a recent interview that he chose this film to direct next because he always wants to do something different when he makes something. He continued that Thor: Ragnarok was "…an opportunity that presented itself that wouldn't come around often, so I thought I would just pursue."
Thor: Ragnorak hits theaters on November 3, 2017.