CBMB: Marvel Confirms the Cast for Thor: Ragnorak
By Muuka Muyumba
Today, Marvel has officially announced the cast and concept art for Thor: Ragnorak which has us very excited about what's to come in the 3rd installment of the Thor franchise.
Thor: Ragnorak promises the end-times for Asgard as two-time Oscar-winner Cate Blanchett joins the MCU as the mysterious villain Hela, along with Jeff Goldblum (!!!!) who joins the cast as the eccentric Grandmaster, Tessa Thompson as the classic hero Valkyrie, and Karl Urban as the villainous Skurge.
Confirming previous reports, three-time Oscar-nominee Mark Ruffalo will reprise his role of Bruce Banner/the Hulk as he and Thor will traipse through Hel to reclaim control over Asgard. Further returning cast-members include Chris Hemsworth as Thor, Tom Hiddleston as Loki, Idris Elba as Heimdall, and Oscar-winner Anthony Hopkins as Odin.
Your ads will be inserted here by
Easy Plugin for AdSense.
Please go to the plugin admin page to
Paste your ad code OR
Suppress this ad slot.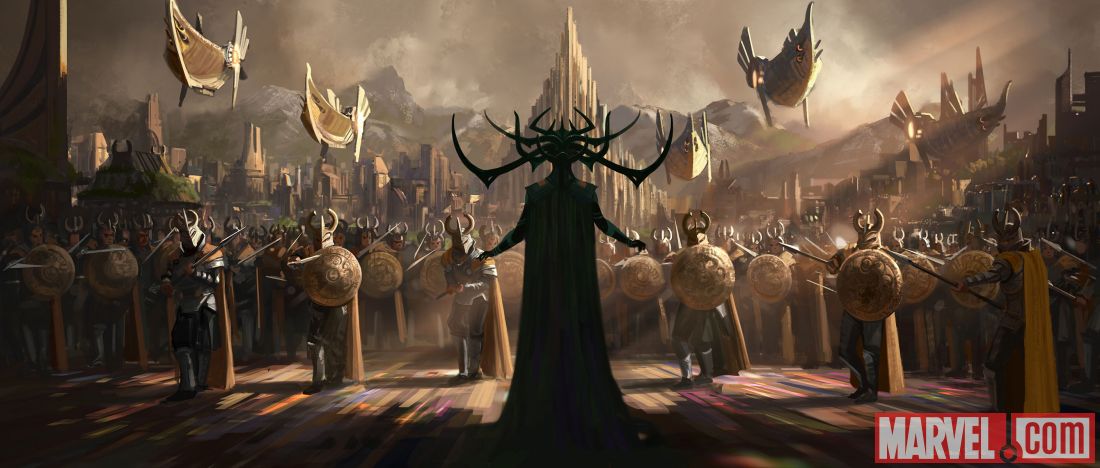 "The continuation of the epic Thor franchise will be powerful and unique, and with the additions of Cate, Jeff, Tessa, Karl, and Mark to the cast we have the makings of his most dangerous and heroic adventure yet," said Producer Kevin Feige. "The sheer, raw talent each of these actors brings to the screen can't be quantified. Having any one of them join the Marvel Cinematic Universe would be an honor, and having all of them is incredible."
Oscar-nominated director Taika Waititi is writing and directing the film which is set to hit theaters on November 3, 2017.
Source: Marvel.com