CBMB: Justice League Failures Lead to Executive Shake-Up
By Muuka Muyumba
Warner Bros Entertainment is again shaking up its executive structure after another financial failure at the DC Films box office. Producer Jon Berg is being 'reassigned' as a production partner with Roy Lee, the producer of The Lego Movie and It.
Despite a decent haul at the box office, Justice League has been seen as a commercial failure. The film's rumored $300 million price tag makes recouping Warner Bros money a pipe dream. As of this evening, the film currently sits at $573 million with just over $200 million of that total here at home. The results are disappointing in a vaccuum when you understand the cost, but when you zoom out, and see that Marvel Studios continues with hit after hit with audiences and critics…then the problems are plain on the face.
Back on May 17, 2016, Warner Bros announced producers Berg and DC Entertainment Chief Creative Officer Geoff Johns would co-run the then-newly created DC Films in the wake of the box office failures of Batman v Superman: Dawn of Justice. After this announcement, fans were optimistic that there would be greater creative control by a set of producers, ala Marvel Studios Kevin Feige, who would steer DC Films into a world where connectivity and characters would drive the narrative.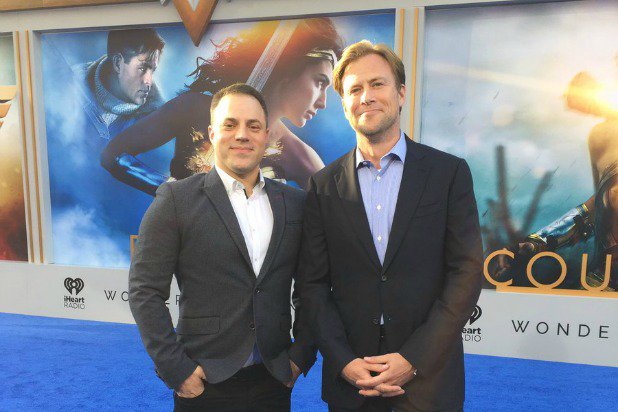 Despite the struggles of Batman v Superman, the folks at Warners were still optimistic that director Zack Snyder could bring in a viable and successful sequel in Justice League that would come out in about a year and a half. However, trials and tribulations ensued after BvS: Snyder had started filming scenes for Justice League right after BvS was released with the assumption that BvS would do gangbusters; Suicide Squad came out in August to financial success, but was reviled by critics; Then, Wonder Woman came out in June 2017 and did gangbusters at the box office and is beloved by fans due to its brighter take; Time Warner executives grew frustrated and wanted Synder gone; Ben Affleck continued to struggle in the public eye with the intensity of playing Batman; Synder's daughter committed suicide; Joss Whedon gets hired to complete the film after he had been writing 'lighter' scenes to inject into the film; and then the film doesn't break $100 million on its opening weekend. All of that happened well before another producing partner Brett Ratner and RatPack pictures ran into the wave of revulsion hitting Hollywood for sexual harassers, assaulters, and abusers.
Your ads will be inserted here by
Easy Plugin for AdSense.
Please go to the plugin admin page to
Paste your ad code OR
Suppress this ad slot.
The general consensus was that executive meddling cause Justice League to become more of a bastardized version of the film instead of a clear vision of one of its directors. Many fans felt that it was a good mesh, but closer looks, plus hindsight, have revealed a film that was much more frayed at the ends. The current version of Justice League basically scuttles any allusions to the biggest bad of them all, Darkseid, instead leaning into the Injustice League. All this makes it even more surprising that the story of Berg's reassignment shows that Warners is considering moving DC Films in house.
Berg's reassignment doesn't appear to be a punishment, but may be a power-move by Johns who continues to wield the weapon of ultimate comics knowledge, experience in DC characters, and a history of learning at the feet of Richard Donner and Lauren Shuler Donner. What is clear is that DC Films is still struggling to nail down its character in Justice League which makes defining the future that much harder. However, reports have it that WB is particularly thrilled with audience reception to Aquaman (Jason Mamoa) and Flash (Ezra Miller).
However, the slate is somewhat set: Wonder Woman 2 is happening with Patty Jenkins and Gal Gadot both returning.  Aquaman is locked with director James Wan and we got our first look at that film earlier today. Shazam has been cast with Zachary Levi, Asher Angel, and Jack Glazer starring for director David Sandberg.  Finally, Flashpoint looks to be moving forward though its has yet to find a director. These titles doesn't even count the several rumored projects like Matthew Reeves' Batman films, Suicide Squad 2, Justice League Dark or Harley Quinn spinoffs.
The slate is stocked, but what is the plan. What audiences anticipate these days is whether these films are connected to one another. DC Films' attempt at connecting these films has been crippled by Snyder's dystopian vision. Justice League's heaviest lifting was convincing us that after BvS, Batman and Superman could possibly reconcile.  What the series must reconcile is whether it has a plan for anyone beyond Wonder Woman. Batman and Superman are your pillars and should be the focus of any team up that happens again. We have to see how much influence Johns will have down the road.