CBMB: Has Marvel Found its New Spider-Man (UPDATE)?
By Muuka Muyumba
UPDATE: El Mayimbe at Latino-Review has been tracking this rumor hard and is now reporting that Strike is more likely teasing a role in the X-Men universe, either on Apocalypse or Deadpool, rather than Spider-Man. El Mayimbe added that Marvel is actively testing actors who can play 15 years old to get a true representation of the adolescent dynamic that Peter Parker adds to the Avengers.
SPIDER-MAN is still actively casting & reading a lot of teen actors to play 15 yrs old. Yes, they're going that young per agency sources. RT

— Umberto Gonzalez (@elmayimbe) March 9, 2015
East Enders actor Sam Strike is rumored to have been cast as Peter Parker in the Spectacular Spider-Man franchise for Marvel/Sony. This is all based on some deductive reasoning based on (1) his management company's tweet about his casting in a "lead role in a very big US film," (2) Strike's own tweet that he was hitting the gym "…for a cheeky new roll [sic] id love to tell you about", and (3) Strike retweeted a Throwback Thursday tweet from Robert Downey, Jr.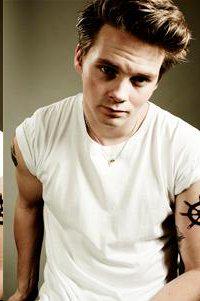 Many questions sent on my last tweet @SamStrike – he has been offered the lead role in a very big US film, Info soon pic.twitter.com/5wu9qWle80

— Lee Morgan (@leemorgan_mgnt) March 9, 2015
Your ads will be inserted here by

Easy Plugin for AdSense.

Please go to the plugin admin page to
Paste your ad code OR
Suppress this ad slot.

Started at the gym yesterday in prep for a cheeky new roll id love to tell you about.But can't.I'm ACHING.Forgot what its like to exercise.

— Sam Strike (@SamStrike) March 6, 2015
From the great hair gel shortage of '93… #TBT pic.twitter.com/Jml9054OfJ

— Robert Downey Jr (@RobertDowneyJr) March 5, 2015
Strike is 21 so he is within the age range that Marvel is reportedly looking at. He also definitely has the look of the most recent incarnations of Peter Parker from the Ultimate line of Marvel comics. He is little known, but very experienced in British TV where he plays a gay teen on the long-running soap opera.
More details are sure to come out soon and we will have them when available.  Spectacular Spider-Man is scheduled to come out on July 28, 2017, but we may see Spider-Man in one of the many Marvel films scheduled for the many upcoming months.