CBMB: 'Half Nelson' Directors to Helm Captain Marvel
By Muuka Muyumba
Marvel has long been working to find a female director for its first female-led superhero film Captain Marvel. Well, Marvel Studios has now named their choice, and it should be interesting to see how the internet (twitter) responds because Marvel has chosen a woman, and a man.
Mississippi Grind directors Anna Boden and Ryan Fleck have been signed to direct Captain Marvel which is set to star Oscar winner Brie Larson. Screen Junkies suggested that Antman and the Wasp director Peyton Reed almost let this news slip when reporters visited Marvel Studios offices on Monday night.
Boden and Fleck were also writers and director on the critically-acclaimed and Oscar-nominated Half Nelson, which garnered Ryan Gosling his first Oscar-nomination.
Your ads will be inserted here by
Easy Plugin for AdSense.
Please go to the plugin admin page to
Paste your ad code OR
Suppress this ad slot.
Meg LeFauve (Inside Out) and Nicole Perlman (Guardians of the Galaxy) are working on the script which will introduce Carol Danvers to the MCU as a fighter pilot who becomes bathed in alien DNA imbuing her with fantastic powers.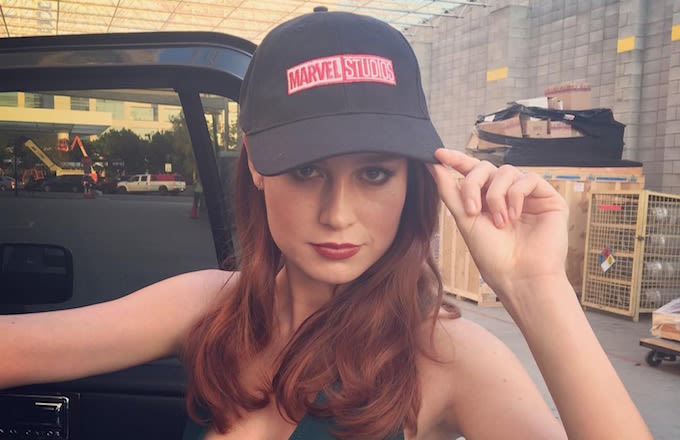 No premiere date has been set for Captain Marvel, but we may get our first look at the hero in one of the two upcoming Avengers: Infinity War films. Captain Marvel is slated for theaters in 2019.
Source: Variety