CBMB: Ghostbuster Hudson Rumored to be in the Running for Black Panther's Dad
By Muuka Muyumba
Rumor has it that the veteran Ghostbusting actor Ernie Hudson has been spotted boning up on T'Chaka, the Black Panther T'Challa's father in the comics.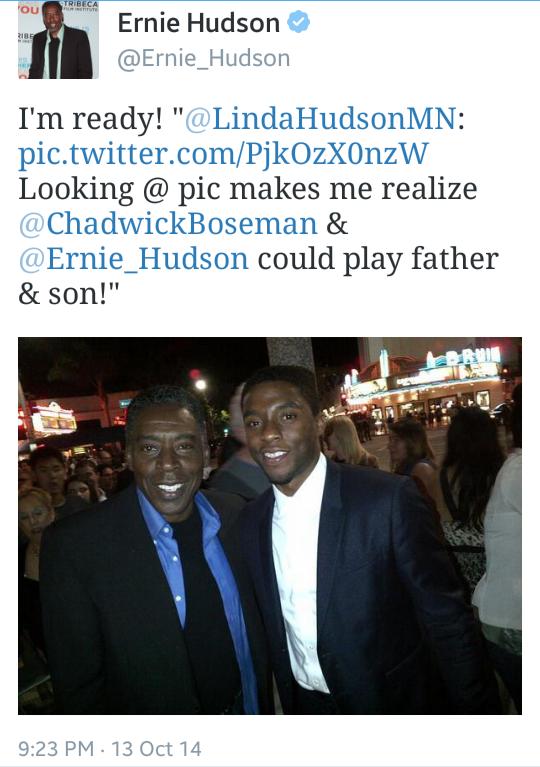 Hudson is no stranger to genre films with Ghostbusters 1 and 2 and The Crow (the original) under his belt, as well as a long history as a character actor in dramas and comedies. Many rumors were floated early in the development process for the Black Panther that Denzel Washington was at the top of Marvel's list for a role in the film. This may not be all that untrue, but it appears that Washington may give way to Hudson in pursuit of this role.
Your ads will be inserted here by
Easy Plugin for AdSense.
Please go to the plugin admin page to
Paste your ad code OR
Suppress this ad slot.
T'Chaka is also a Black Panther, but will most likely hand over the reigns of the mystical hero to his son who will be played by Chadwick Boseman. Hudson is not averse to Twitter and other forms of social media, so I'm sure when the rumors gain more traction, he will comment. As for now, this is purely speculation and unconfirmed by any source but the Scooper Supreme.
SOURCE: Latino-Review