CBMB: Evangeline Lilly Shows Off a New Wasp-y Haircut
By Muuka Muyumba
Evangeline Lilly has appeared on set in San Francisco on Ant-Man. She is rocking an amazing bobbed haircut, but really does her hair matter? I've had a crush on her since 2004, so maybe I'm not the best judge of her hairstyle!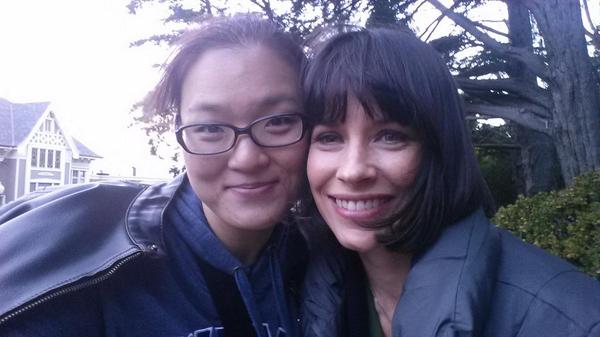 .@EvangelineLilly you are a DOLL. Thank you for remembering me and stopping by for pictures. #antman @Marvel @AntMan pic.twitter.com/MW9Kbcs43Q— Jenn Ahn (@assuesco) August 21, 2014
Lilly is playing Hope Van Dyne, the daughter of Michael Douglas' Hank Pym. From the set up, we have to wonder whether she is the carrot on the stick to attract Paul Rudd's Scott Lang to Pym Laboratories as a surrogate to don Ant-Man's costume.
Questions remain whether Lilly will actually get a chance get her own costume because most inquiries about this issue have been denied. Lilly has a formidable action adventure history with 6 years on ABC's LOST, and her work in Peter Jackson's Hobbit films.
The rumors of Lilly being the Wasp have been rampant since production and casting was to begin in 2012. So, when she came out at Comic-Con in July with the rest of the cast, it was a long time coming and avoiding questions about Ant-Man. Thankfully, Lilly appears to be embracing her role as Hope Van Dyne and loving her involvement in the franchise.
Your ads will be inserted here by
Easy Plugin for AdSense.
Please go to the plugin admin page to
Paste your ad code OR
Suppress this ad slot.
Below are some photos of her Lilly with various people and her castmates, as well as the set where she has been working for the past few days.
Reports have also come out that Michael Pena and T.I. have been spotted on set as of last night as filming ramps up.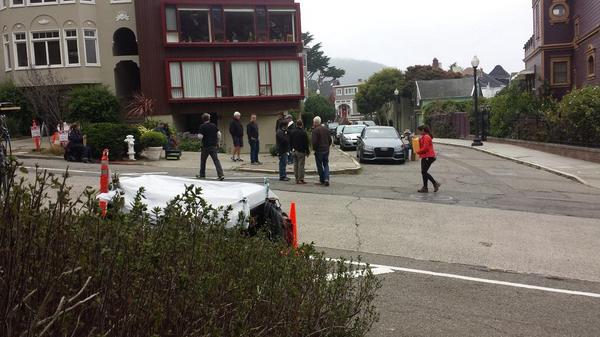 It's all quiet on set as Peyton Reed goes over notes with Paul Rudd (in the audi). #AntMan#Marvelpic.twitter.com/ZcdFXTjVqP — Jenn Ahn (@assuesco) August 20, 2014