CBMB: Entertainment Weekly Debuts New Batman v Superman Stills
By Muuka Muyumba
Entertainment Weekly has some Comic Con exclusives to present before next week's DC/Warners blockbusting event.
The first shot is interesting as we have wondered (no pun intended) just how Diana Prince/Wonder Woman (Gal Gadot) would factor into the film, which will feature the battle between Batman (Ben Affleck) and Superman (Henry Cavill) as they struggle over the hearts and minds of the people they are meant to protect.
The photo could suggest that Bruce and Diana have a much closer relationship than expected, but I'm curious whether their alter egos will have such a harmonious interaction.

Next, Lex Luthor (Jessie Eisenberg) shows off his wig, which is a staple of the Luthor arsenal. We've already seen that he will also have his more traditional bald visage as well, but will we learn just how he loses that hair, and will it be more closely in line with comics (Luthor losing his hair because of experiments he was doing as a youth).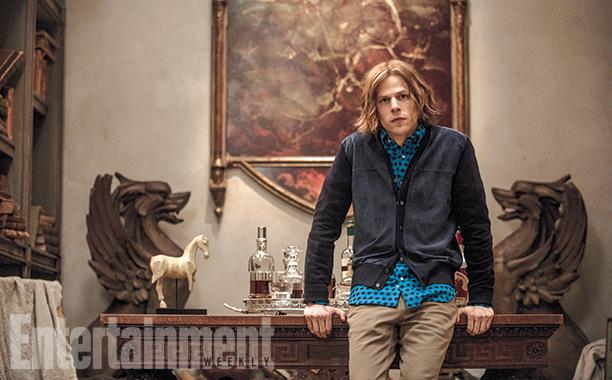 These photos are sights we've previously seen in leaked photos, as well as the official trailer released a few months back. Batman lights up the Batsignal to illuminate a darkened Superman while the rain pours down.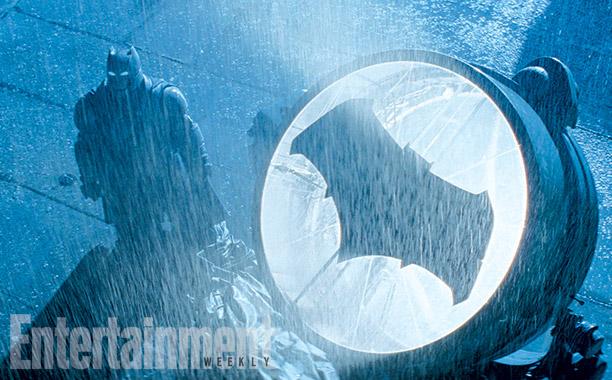 Your ads will be inserted here by
Easy Plugin for AdSense.
Please go to the plugin admin page to
Paste your ad code OR
Suppress this ad slot.
Secondly, Superman is the savior the world is searching for and it appears that he wears that mantle with a heavy burden. Can he save them all as Jor-El foretold?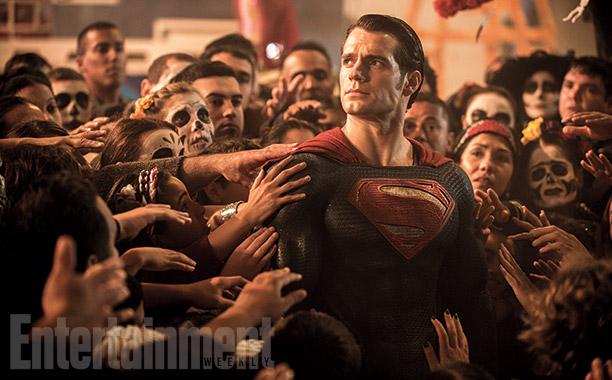 The last image is of a grizzled Bruce Wayne on set with director Zack Snyder as they work out a scene in what appears to be the aftermath of the Kryptonian invasion.
Batman v Superman: Dawn of Justice is set to hit theaters in March of 2016.
Source: Comicbookmovie.com