CBMB: Disney Greenlights a Rocketeer Reboot
By Muuka Muyumba
Disney Studios is in very early development on a reboot of the cult-classic The Rocketeer which will be headlined by a black female character, according to reports from the Heat Vision blog of The Hollywood Reporter.
The project has hired writers Max Winkler and Matt Spicer to set the story for the film, which is said to keep "…the story in a period setting and offers a fresh view on the characters. Set six years after the original Rocketeer and after Secord has vanished while fighting the Nazis, an unlikely new hero emerges: a young African–American female pilot, who takes up the mantle of Rocketeer in an attempt to stop an ambitious and corrupt rocket scientist from stealing jetpack technology in what could prove to be a turning point in the Cold War."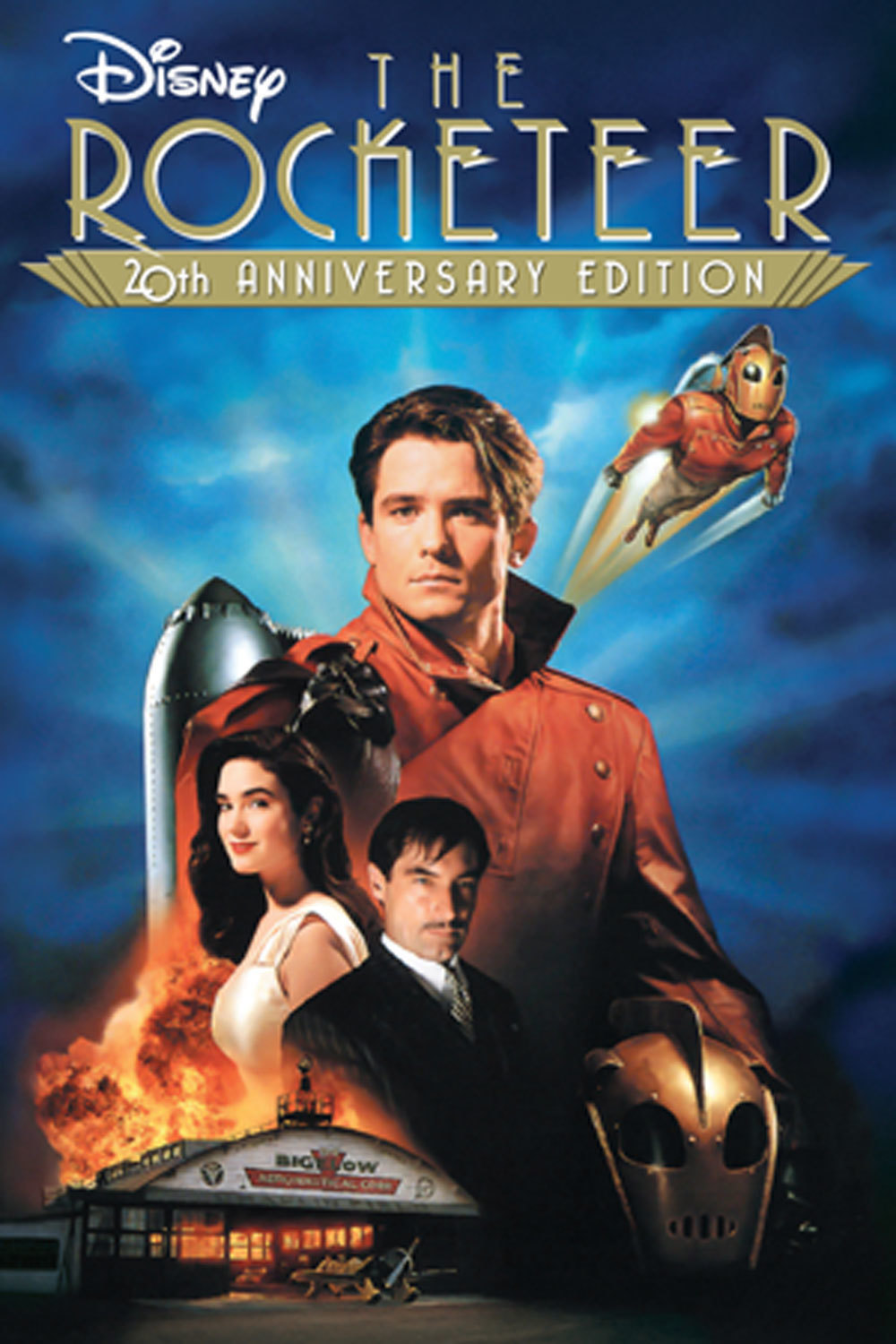 Your ads will be inserted here by
Easy Plugin for AdSense.
Please go to the plugin admin page to
Paste your ad code OR
Suppress this ad slot.
The original 1991 film was based on a popular pulp comic by Dave Stevens which was a homage to the serials from 1930s and 1940s. Captain America: The First Avenger director Joe Johnson shot the original film, which starred Billy Campbell as Cliff Secord, a young future Oscar-winner Jennifer Connelly as the damsel-in-distress, Timothy Dalton as an actor-turned-Nazi, and Oscar-winner Alan Arkin as Ollie, Secord's mechanic. The film grossed a disappointing total box office of $46.6 million though later viewers and critics have grown to appreciate the film's adherence to its milieu.
Watching this film, if you squint your eyes, you would assume this was an early version of a Marvel film back in the early '90s. At this time, there is no mention of a release date with development so early on.
Brigham Taylor, who produced The Jungle Book with Jon Favreau, is producing along with Blake Griffin of the L.A. Clippers and Ryan Kalil of the Carolina Panthers.
Source: The Hollywood Reporter