CBMB: Director Matt Reeves Sets The Record Straight on His Batman Film
By Muuka Muyumba
Director Matt Reeves (War for the Planet of Apes) set off a firestorm of movie fans questions when an excavated interview from July alleged that Reeves' upcoming Batman movie would not be connected to the DC Extended Universe of films for Warner Bros.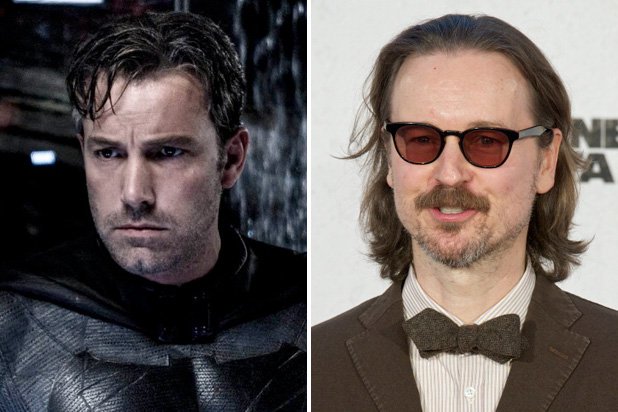 However, after two days of confusion and consternation, Reeves quieted the hoards who questioned the direction of his Batman film with a simple set of tweets.
In my comments from a while back about not being part of the DCEU, I was talking about The Batman being a story specifically about Batman…

— Matt Reeves (@mattreevesLA) August 24, 2017
…not about the others in the Universe. That it wouldn't be filled with cameos servicing other stories — that it would be a BATMAN story.

— Matt Reeves (@mattreevesLA) August 24, 2017
Jeez, what'd I miss, guys…? 😀

Your ads will be inserted here by

Easy Plugin for AdSense.

Please go to the plugin admin page to
Paste your ad code OR
Suppress this ad slot.

Just to be clear: Of COURSE Batman will be part of the D.C. Universe. Batman will be BATMAN…

— Matt Reeves (@mattreevesLA) August 24, 2017
Well, we now can sleep with a quieted mind that Reeves' Batman will star Ben Affleck as Bruce Wayne in a film that will likely film-noir focusing on Batman's skills as a detective. Reeves further clarified that his film will be part of the DCEU, but will be more in line with Wonder Woman which didn't have direct connection to Man of Steel, Batman v Superman: Dawn of Justice, nor Suicide Squad. More concisely, Reeves suggested that his Batman won't feature characters we've already seen in those films.
So, the questions have been answered, but much confusion continues with the process that Warner Bros uses to choose its projects. Yesterday, news came out that WB was working on an off-shoot banner of DC character films that would allow them to make movies from prestigious filmmakers like Martin Scorsese doing a Joker origin film with Todd Phillips. The Scorsese Joker project was reported to have nothing to do with the DCEU and could star someone other than the current Joker actor Jared Leto.
Speaking of Leto, a film is in development for Leto and Margot Robbie to star as Joker and Harley Quinn in a substitute for the previously-announced Gotham City Sirens, a project from director David Ayer to star Robbie as Harley alongside Catwoman and Poison Ivy. Robbie and Leto were also still scheduled to appear in the currently slated Suicide Squad sequel. Is your head swimming?
All these pronouncements come as The Flash solo film transformed into a Flashpoint movie that still doesn't have a director, no Green Lantern has been introduced, and there is no firm plan for a Cyborg solo film. So, the idea that Batman won't connect directly with the DCEU doesn't exactly quiet fans concerns about WB's development process. WB has spent a lot of money attempting to build this universe, but seems hell bent on squandering the good will they garnered with Wonder Woman's success this summer.
The easy answer for all of this mess is for WB to have a Svengali who organizes all of these ideas and keeps the deliberations in-house, like Marvel Studios president Kevin Feige. WB hired DC Entertainment chief creative officer Geoff Johns and WB producer Jon Berg to lead their slate of films, but these leaks suggest that Johns and Berg can't manage all the noise or at least may not be allowed to master this information considering that many pundits believe that WB has been floating stories to gauge interest in various projects.
Well, the consensus was that one of the best things about much maligned Batman v Superman was Affleck who will return to Reeves' Batman movie which will reportedly start filming at the end of 2018 for release some time in 2019.