CBMB: Captain America: Civil War Character Posters Debut
By Muuka Muyumba
Captain America: Civil War is only 2 months away and is blazing a trail through all the superhero hype that is happening in 2016. Marvel's Daredevil season 2 debuts next Friday, and Batman v Superman: Dawn of Justice hits the week after that.
Recently, Civil War set visit reports have been revealing that not only is the movie is Marvel's version of The Godfather; the film is going to be the longest, and also may be the most psychologically impactful film in the Marvel Cinematic Universe. The directors, Joe and Anthony Russo promise an unbelievable 15 minute action sequence in the middle of the film that will pit Avenger versus Avenger. The conflict is shown as the heroes pick sides shown in the photo array above.
Your ads will be inserted here by
Easy Plugin for AdSense.
Please go to the plugin admin page to
Paste your ad code OR
Suppress this ad slot.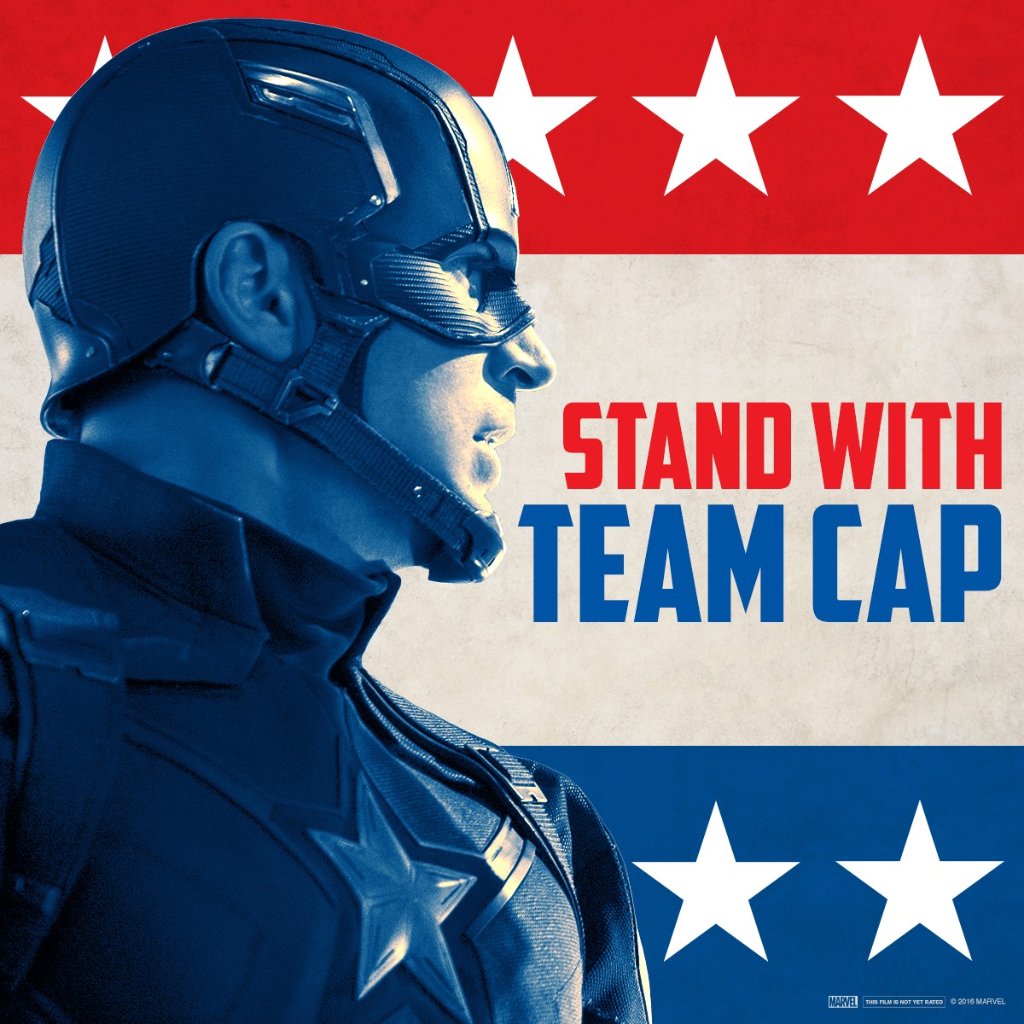 All this excitement and we still haven't even seen a glimpse of Spider-Man who is part of the fight. Marvel's Captain America: Civil War hits theaters on May 6, 2016.
Marvel's "Captain America: Civil War" finds Steve Rogers leading the newly formed team of Avengers in their continued efforts to safeguard humanity. But after another incident involving the Avengers results in collateral damage, political pressure mounts to install a system of accountability, headed by a governing body to oversee and direct the team. The new status quo fractures the Avengers, resulting in two camps—one led by Steve Rogers and his desire for the Avengers to remain free to defend humanity without government interference, and the other following Tony Stark's surprising decision to support government oversight and accountability.

Marvel's "Captain America: Civil War" stars Chris Evans, Robert Downey Jr., Scarlett Johansson, Sebastian Stan, Anthony Mackie, Emily VanCamp, Don Cheadle, Jeremy Renner, Chadwick Boseman, Paul Bettany, Elizabeth Olsen, Paul Rudd and Frank Grillo, with William Hurt and Daniel Brühl.