CBMB: Ben Affleck Speaks to EW about Batman!
By Muuka Muyumba
In an exclusive interview with Entertainment Weekly, Oscar-winner Ben Affleck talked about playing the Caped Crusader while promoting his starring role in the upcoming thriller Gone Girl.
Recently reports (SPOILERS) are that details of the opening and ending of Batman v Superman have leaked. Without spoiling anything, the reports are that the shots captured of Affleck and others on set rushing around the set in Corktown District, Detroit is from the beginning of the film. When he spoke with EW, Affleck gave little detail about what to expect from the upcoming Batman v Superman blockbuster, but commented on the public reception of him donning the cowl.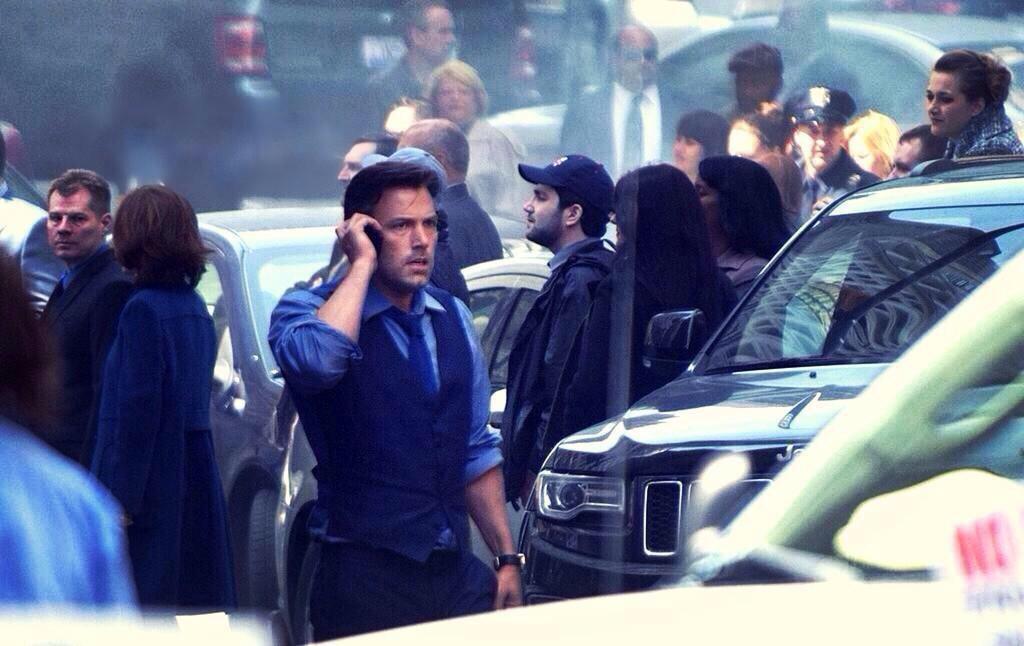 Your ads will be inserted here by

Easy Plugin for AdSense.

Please go to the plugin admin page to
Paste your ad code OR
Suppress this ad slot.

"Before I took the role, Warner Bros. gave me a bunch of past reactions to casting and said, "Are you sure you want to get into this? This is part and parcel of these movies now. There's a lot of active fans with a lot of opinions." To me, having been through a certain amount of that, it doesn't really… Everyone's entitled to their opinion. I wouldn't have taken the part if I didn't trust my instincts in terms of the filmmaking. I think Chris Terrio wrote a terrific script. [Zack Snyder's] a great visual director. And there's an interesting take. I wouldn't have done it if I didn't think I could do it. I have the benefit of a lot of that understanding. But also, everyone is entitled to their opinion. That's a big part of this international sport. The Fifty Shades of Grey kid or whatever it is. That's sort of become a thing."
Affleck was a bit more reserved in answering how it felt for him to play such an iconic role, noting that his greatest investment at this point was working out. Affleck also offered that "I'm right in the middle of shooting now. It's a process that I'll probably have better perspective on when I'm done."
The one thing that Affleck (and others) has said time and again is that he loves Batman and wants to create a performance that honors the icon. He is a fan just like the audience that judges whether or not he should play the role. In closing, he opined that "The American myths are these superheroes. People care about 'em a lot. And it's incumbent on you to do a good job and make it as excellent as you possibly can."
Affleck will don the cape and cowl first in Batman v Superman: Dawn of Justice, and subsequently in Justice League as well as at least one solo film. Batman v Superman is set for release on March 25, 2016.